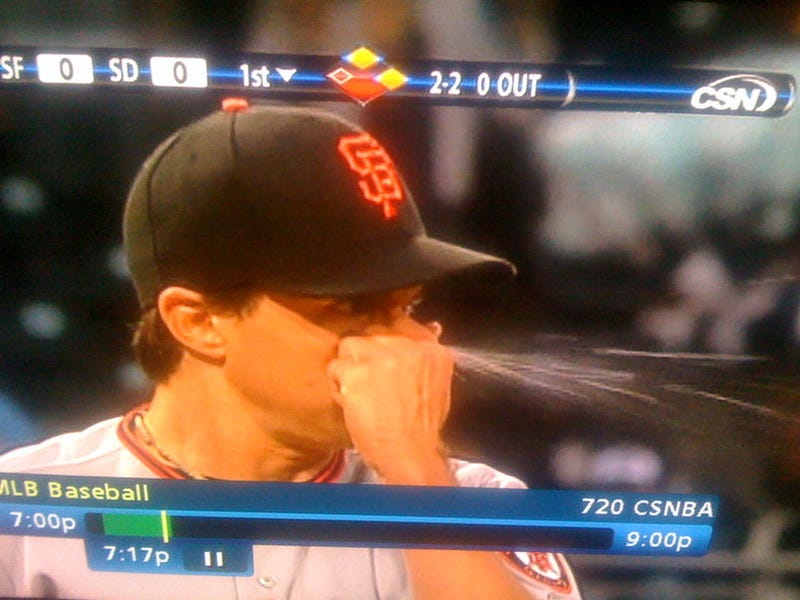 Got an image you'd like to see in here first thing in the morning? Send it to tips@deadspin.com. Subject: Morning crap
Here we have Giants ludicrously expensive starter Barry Zito showing off his ability to project gallons of mucus from his nose with his mind. This is also how he communicates with catcher Bengie Molina about what pitches to throw. Left side snot rocket equals curve ball, right side equals fastball. This also helps overcome the language barrier.
It didn't help on Friday night as Zito once again gave up four runs in four innings and looked nothing closely resembling the shutdown ace the Giants thought they were purchasing. No, instead he appeared more like the man who uses his Twitter for fart jokes.