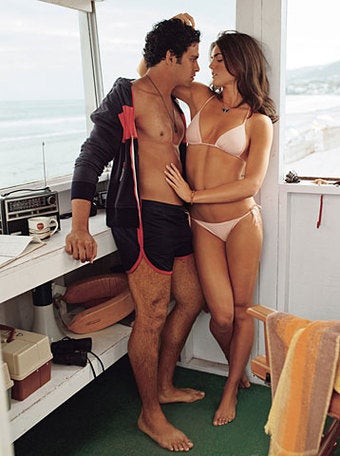 No one has any idea when or if Mark Sanchez might quarterback the New York Jets, so if you're going to take advantage of his god-given manliness to sell some magazines get on that now.
Tom Brady? Never heard of him.
GQ is on the Sanchez tip this month, imagining him as a latter-day Hasselhoff. I'm not sure if that's the right angle for the brand known as "Mark Sanchez," but I guess you have to start somewhere. It's all part of their larger strategy to put an athlete next to a half-naked babe and trick sports fans into staring at a dude's sweaty, rippled man abs. Wait ... I mean trick them into buying fashion magazines. By the way, the young lass in question is named Hilary Rhoda and yes, she's quite lovely.