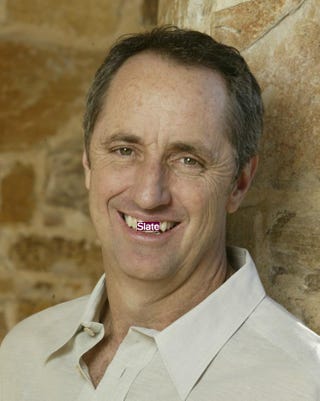 Hi, my name is Josh and I'm the sports editor at Slate. You may remember me from such counterintuitive articles as "Joe Buck: American hero" and "Jason McElwain: He's probably not autistic, and that other team sucked at defense anyway."
A.J. has asked me to be your guest-editor for the day. I hope you enjoy this desperate stuntcasting—it's like the Harlem Globetrotters going to Gilligan's Island, except if the Globetrotters were a lone white guy who couldn't play basketball very well.
Now, a few words about Rick Reilly®. In December, I wrote a story about Mr. Reilly's penchant for dental humor, listing the 116 tooth jokes he'd told in his career to date. In an interview with Newsday's Neil Best, Reilly claimed he didn't understand my point. "I told the guy he should stick it in his cavity," the ESPN columnist said. (Note: Reilly did not, in fact, tell me to stick it in my cavity.) "I couldn't tell if he was trying to be tongue in cheek or he really thought it was a problem. He never said, 'The guy repeats himself.' What he said was, 'Gosh, the guy uses a lot of dental references.' What he didn't say was, 'He uses the same one over and over.' "