Kobe Bryant's one win away from winning his first post-Shaq NBA title, which will effectively end all The Kobe Hate. For history's sake, then, perhaps it's time to revisit a certain 57-page transcript released just less than five years ago.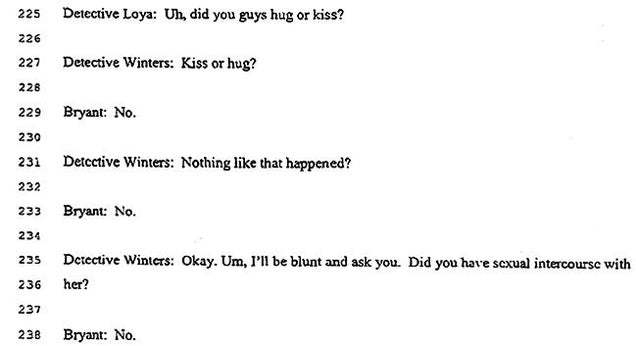 S
Turns out, all of that did, in fact, happen. Which Kobe readily admits a few pages later. Not a good start.

S
This Detective Loya is not going to stand for someone who doesn't remember the syllabus from middle school health.

S
To be fair, Vail, Colorado is a great place. Who wouldn't love it?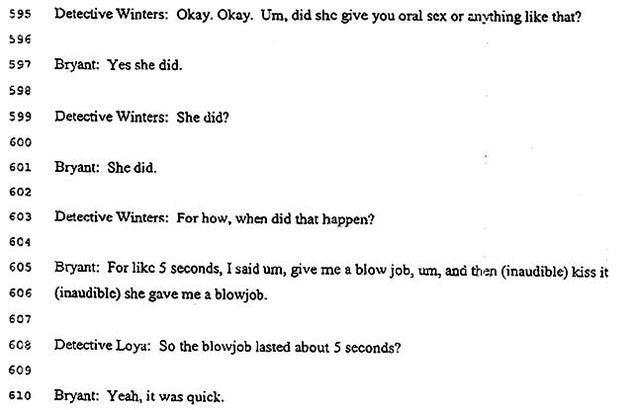 S
The NBA: Where quick happens.

S
Enter: guns. Where did they come from?

S
Because in the middle of asking a man if he sexually assaulted a hotel worker, it's important to get priorities straight. Detective Winters is just trying to get a heads-up for his fantasy basketball squad.

S
All the money in the world, and just one shirt to show for it.

S
Just another example of the absurdity of athlete autographs.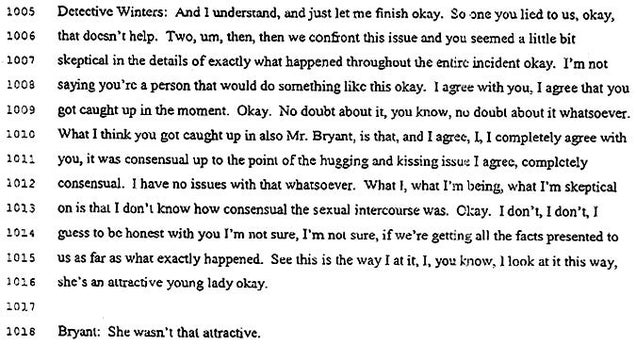 S
The highlight of the transcript. The pacing, the character development, the kicker — it's almost like this is a bad documentary about Kobe that will replay on ESPN for months.

S
"...in my opinion [inaudible] pants [inaudible]." Have fun with that.

S
First, sex-ed. Then Murphy's Law. Detectives doing work.