When they're not infuriating their fans with the unlikely martyrdom of Bobby Valentine, the Chiba Lotte Marines are busy defending the world from monsters. These posters may overstate the excitement of baseball, but only by a little. [Some Japanese Site]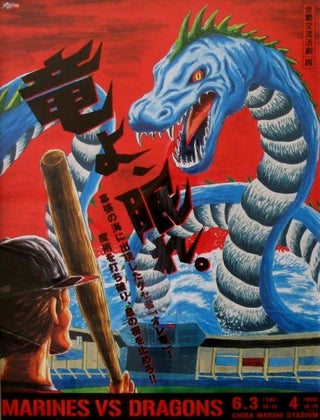 S
The posters are up in a subway stop near the ballpark in Chiba, which is preferable to the My Bloody Valentine 3D ad that they still haven't taken down at my stop.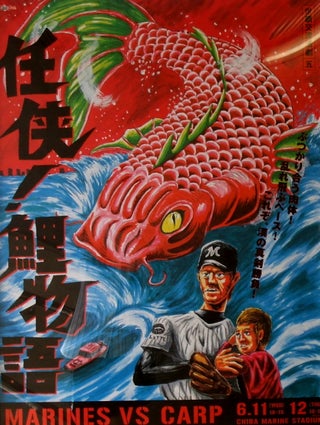 S
Ah, yes. Carp. The deadliest catch.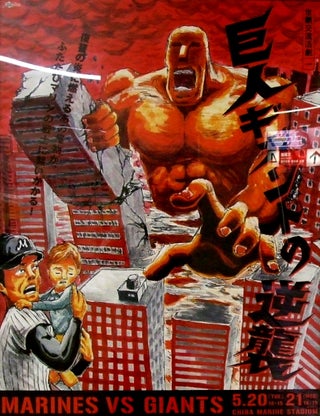 S
Here our marine isn't so much defending the Earth as cowering in fear and using a small child as a human shield.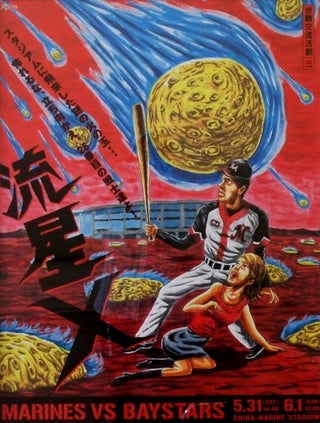 S
Baystars are meteors. Got it.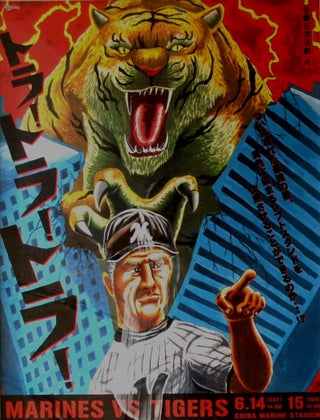 S
Look out! There's a tiger behind you!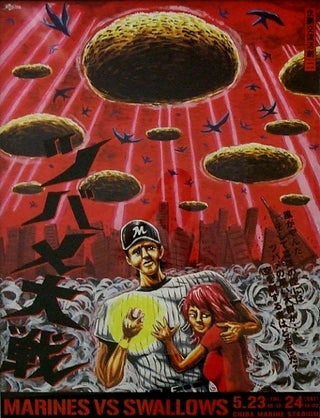 S
We made it through the gallery without any tentacle rape. I'm proud of you, Japan.