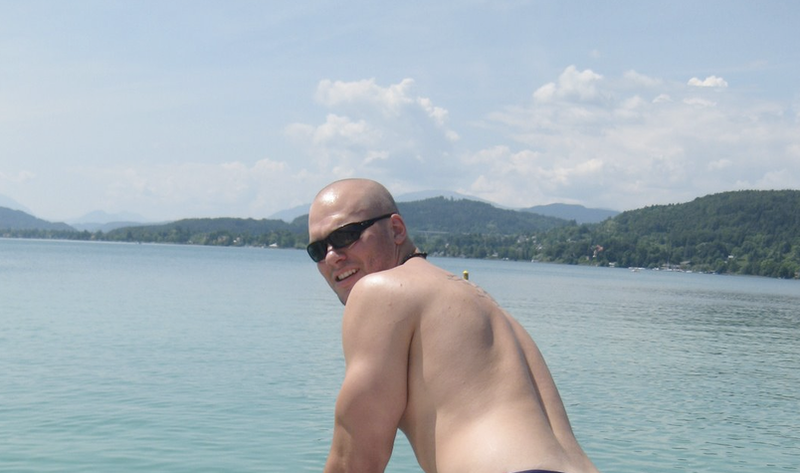 Robert Lunn is a former defensive tackle from UConn. He graduated in 2008 and was playing professional football in Pörtschach, Austria. Sadly, he's back in the U.S. now, so this is his final column.

Lunn is no stranger to blogging, either. Some of his musings can be found on his personal blog "Thoughts From A Fat White Guy," guest appearances on Chris Cooley's blog portion of his personal site, and a blogger for the newly launched NESN.com.

A FITTING SEND-OFF
Ahhh my final column on the glories of Austrian football. Where to start? How about that we lost our last playoff game by literally 6 inches. As much as I have kept my emotional distance from the game here (call it being "professionally aloof") that pissed me off something wicked. Although maybe I should count my blessings seeing as how the next day I had a plane ticket marking the beginning of a 20 day Euro-trip. Coincidentally it also marked my uncanny ability to avoid dodge and deceive Daulerio —so I got that going for me, which is nice.
As always the "The Tales from an American Football Player in Austria" will have little to do with football and more to do with well anything that suits me. So sit back, relax, and enjoy my send off (cue the
trumpets).
COMPLETELY LOST IN TRANSLATION
I should let you know that because of all this wonderful writing I've been doing I've received my fair share of hate-mail. Apparently comparing the Red Sox-Yankees rivalry to WWII is a bit taboo over here.