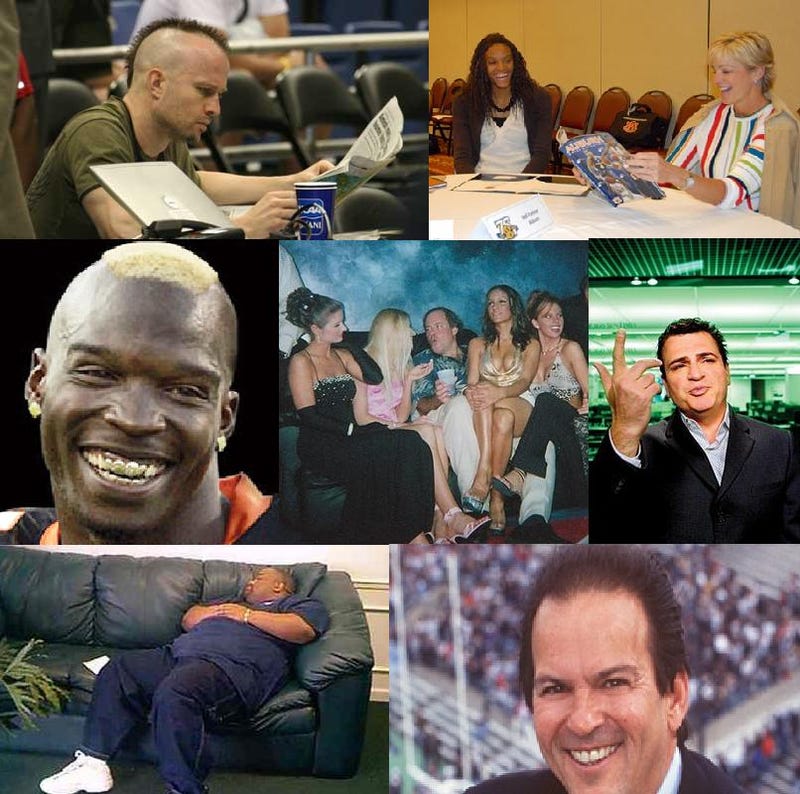 Usually, mid-to-late July is the absolute worst time to be a sports fan, unless you're some baseball-loving choirboy like Leitch.
Thankfully, this past month has flooded our lives with a dizzying array of tawdry, salacious sports stories. A quarterback got shot to death! Another quarterback may have raped a chick! ESPN did something ESPNish! Florio's hair was used to shield incoming Afghan mortars! LeBron sucks! I filmed that one lady's biscuit! I tell you, the action never stops. Hell, football season can wait. I'm far too busy enjoying shooting/dunking/raping/cyber-raping season. Oh sure, people's lives and reputations have been all but destroyed, and my faith in mankind has been shredded into very tiny little pieces. But still, JUICY!
Folks, if we're lucky, this is only the tip of the iceberg. There are so many potential scandals out there, ready to destroy society and keep us mildly entertained for at least two or three days. And the best part is, I'm totally innocent in all this. I'm just a passive observer, ready to issue stern judgments and many a tsk-tsk. All I have to do is take a cold shower, rinse off the shame, and I'm ready to go!
So I'm rolling up my fiber optic cables, cyber-dumping that one chick who thinks I'm a US Marshal, and putting on my prognosticating hat. It's time for me to finally fulfill my end of a losing bet I made with the editor of this fair site. Let's play Oddsmaker!