Summertime, oh summertime, when on Sundays, pointless galleries seem to make some sense. So, voila! Now go do a cannonball.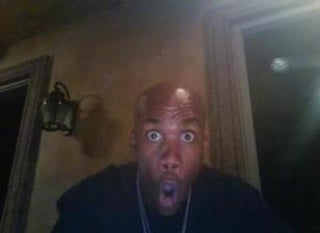 S
Edvard Munch's latest muse endeavored into quite an extravaganza Friday — his words, not mine — which hit one of its most surreal moments when Starbury himself jumped into a pool. That was around the middle of the afternoon. When I tuned in later that night, he was back to blabbering, and it was like nothing had changed, even after eight hours. Maybe he should consider politricks.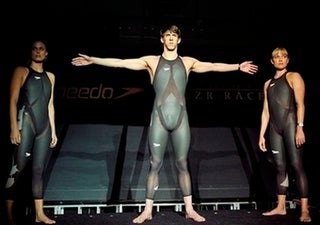 S
Speaking of pools, these bad boys will be banned starting in 2010. Not the swimmers or the gold-medal-winning Vitruvian man, but the LZR Racers. Grab them while you can.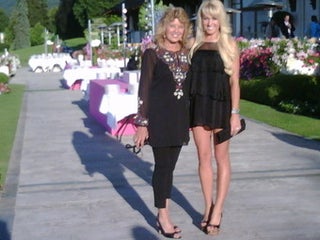 S
Hey, look, it's a photo of my old friend Natalie Gulbis that the golfer Twitpiced (?) from the Evian Masters. The background looks as nice as that PowerPoint said it would. I wonder if there's a pool.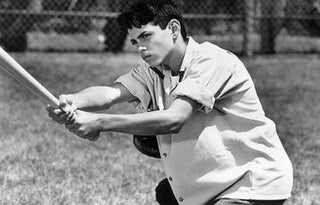 S
It's really hot here, and I'm baking like a toasted cheeser. Call me a can't-hack-it panty waste, but you can't play baseball.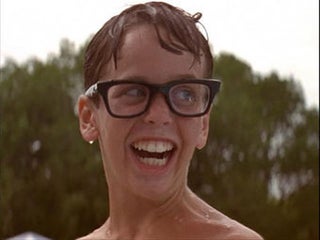 S
So what are we gonna do, Squints? Perv a dish?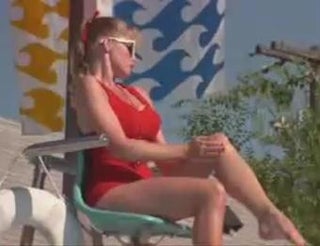 S
Oh, Wendy Peffercorn, my darling lover girl. I can't take it no more!