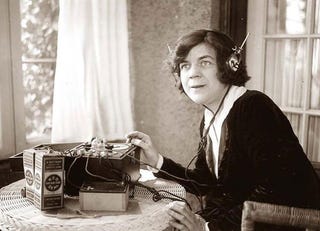 Like many Deadspin readers, I'm a regular listener of Drew's Deadcast podcast. But boy: That fellow sure does love to say the word "fuck."
Maybe it's because I'm a yokel farm boy — just a hayseed! confused by your big-city ways! just trying to type my little stories and shamble on down that thar dirt road! — but I'm not a heavy user of expletives, in casual conversation or otherwise. Drew obviously grew up differently: Drew obviously grew up in Deadwood.
As a little homage to Drew — who's actually far better a podcast host than any of us imagined — and as an exercise in self-destruction, I sat down over the weekend and listened to every single Deadcast. That's 21 Deadcasts, totaling 13 hours, 9 minutes and 4 seconds. It was a difficult four days: Drew has narrated every wet dream for six straight nights now. But I did it for you.
I wanted to find out just how many times Drew says "fuck," each podcast, as opposed to his guests. Has he gotten more vulgar, or less? What guests does he feel most comfortable saying "fuck" around? Did anyone out "fuck" him?
I present to you my findings. It turns out, one guest did out "fuck" Drew. You'll never guess who it was.
March 18, 2009. Guest: Will Leitch. Length: 26:42
Number Of Fucks
Drew: 55.
Leitch: 3.
In the very first Deadcast, Drew sets a record that will surely never be broken: More than two "fuck"s a minute. It's early in Drew's podcast career, so "fuck" works for him the way "ahem," "um" or "er" work for the rest of us.
March 18, 2009. Guest: Spencer Hall. Length: 15:26
Number Of Fucks
Drew: 31.
Spencer: 5.
As you'll find, when Drew's talking to people he knows, or old friends, the "fuck"s run wildly, and free. By the way, Spencer Hall is a particularly excellent podcast guest. The next time Drew needs a fill-in, it's recommended he lean toward Spencer rather than, say, me. Spencer is smarter, funnier and is able to say words without repeating the first consonant six times.
March 24, 2009. Guest: Jeff Pearlman. Length: 26:35.
Number Of Fucks
Drew: 11.
Pearlman: 0.
Perhaps embarrassed by his guest's puritanism and fear of "doing the nasty thing", Drew reels it in.