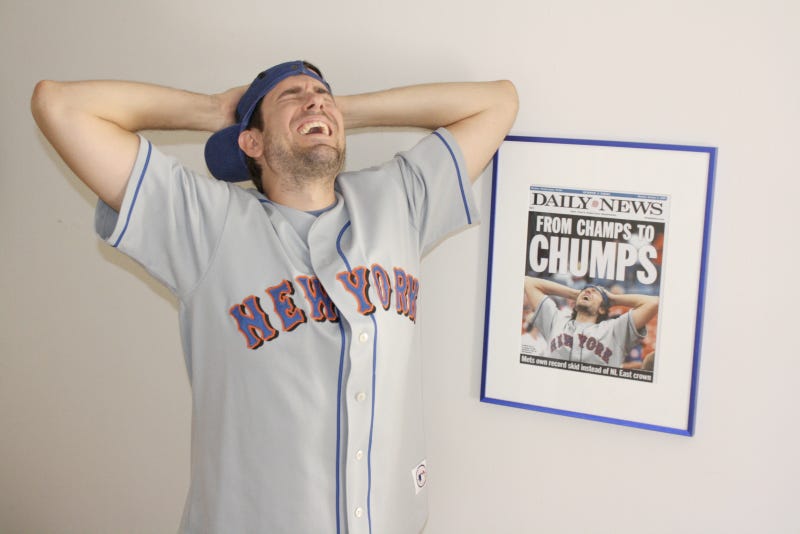 Type "mets fan" into Google Images and you get a good cross-section of Mets Nation, everything from the disappointed to the dejected. A prime example: that downtrodden, scruffy-looking twentysomething with his hands held hopelessly atop his rally cap.
That man is me.
My name is Seth Fleischauer, and I am The Face of Mets Failure.
The date was Sept. 30, 2007, and Los Mets had just broken the Major League record for Piece of Shit. The next day, my face was everywhere -– the cover of the Daily News, USA Today's sports section, AOL's homepage, and so on. SNY interviewed me, a nameless blogger made it his personal mission to shame me, and even Regis Philbin exclaimed on his morning show, "It's that guy again … Who is this guy?!?"
Now every time the Mets fall on their collective face, someone, somewhere, uses my image. My favorite instance came on this very site when I was listed on a Mets injury report, right after Keith Hernandez and Mr. Met.