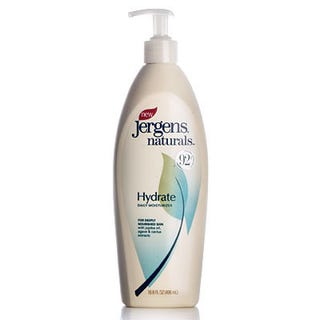 Time for your Deadspin Open Mailbag Tuesday. Email us here or submit your questions via Twitter. This week, we're covering whacking speed, haterade, rugby, peanut butter and weed crackers, and more.
I'm an expert in self-gratification. I've been doing it for over two decades now, and it's the only pursuit in which I possess a modicum (cum!) of skill. I'm so adept at jacking it that I barely even notice when I'm doing it anymore. It's an involuntary reflex. Sometimes, I have to double check and make sure I'm not actually doing it, lest I'm in a public setting. This horny Kraut knows what I'm talking about. It's as normal an everyday function as breathing now. Only sexier!
Every man keeps a mental journal of his own masturbatory feats. His personal best for number of times in a day (seven). The oddest place he's managed to pull it off (middle of 8th grade math class, pants on and buttoned). And such and such. But there's one skill category in the Quarterwhack Challenge that, for no good reason, I never bothered to attempt: SPEED.
When you have a wife and kids, you have to be quick on the draw. There's not much time to yourself if you're a family man, so if you can steal a couple minutes in the shitter to work with, you better be able to act fast. And I can. I can still sneak in a solid two square a day. My secret? Sheer will, and a hitch-free stroke. So today, I decided to see just how fast I can get my daily jack out of the way. I set a few ground rules beforehand, and here they are:
1. Start from 100% flaccidity
2. No porn at hand. ALL IMAGINATION!
3. No self-fluffing prior to starting the clock
4. No sexy thoughts prior to starting the clock
5. Lotion and/or spittle allowed
6. No breaks
I set a stopwatch on the toilet tank, got to work, and 59 seconds later, I was done. You'll just have to take my word on that time. You don't want visual evidence of that. But I give you my word. Under a minute. BEAT THAT, YOU LITTLE WHACKRASCALS.
This site was built upon masturbation. Carl Monday. Mike Cooper. Weintraub (NOTE: all Weintraub jerking off literary in nature). And now, continuing in that spirit, I challenge YOU, Deadspin reader, to beat (beat!) 59 seconds. Child's play, you say? You try it with a stopwatch eyeing your every move. Pressure can kill a man. Email me and lemme know. Then we'll see who's truly THE GRAND WIZARD OF HITCHHIKING UNDER THE BIG TOP.
Let's go to the letters.
Jrod944:
Who is going to be the first boner in the media that makes his case for Favre being MVP? You know it is coming...
He'll show up on King's ballot next week if the Vikings win, and I'm certain one of the NFL Live guys will toss it in there sometime this week. And you know damn well Gruden and Jaws will bring up the idea sometime during Monday night's telecast. Speaking of which…
Tut:
When are Jaws and Chucky going to throw down in the MNF booth? They're getting closer every week.
They seem to get along just fine to me. I thought I liked Gruden in the booth when he first started. I was wrong. Gruden's getting to be really fucking annoying. Here are two actual quotes from him last night:
On Delhomme: "Jake Delhomme leads the league in grit."
On Romo: "This guy's a PLAYER!"
The cheerleading for the QB's was fucking out of control. Both analysts blamed Muhsin Muhammad for Jake's first pick of the game, which is insane. Delhomme tried to hit the fucking video board with that pass. Even if Muhammad turned the right way, it was still a shitty pass. And Jaws' "I'm a professional broadcaster!" voice grates after a while. Just talk like a normal fucking person, Jaws.
Jason:
Is it ever acceptable to actually root for a team you hate to miss the playoffs more/harder than you root for your team to make the playoffs? Not that your or my rooting changes the results of anything, but do you think it is healthy to hope for someone else's failure more than your own success?
I hope it's acceptable, because it's the foundation of everything I do as a football fan. I'd trade in a potential Vikings Super Bowl ring for a fucking grease fire destroying all of Lambeau Field any day of the week.
I think it's healthy to hate in sports because it's the safest outlet for it. That's why sports exist. It's a haven for you to unleash every petty, irrational emotion you've ever had: hate, jealousy, greed, etc. Outside of sports, open displays of such emotions make you a douche. But at the bar on Sunday? That just makes you PASSIONATE. And awesome.
And yes, I root for failure outside of sports as well, but only in instances where everyone else does as well. I hope Goldman Sachs folds, so I can read weepy NYT stories about dickhead bankers having to cut back on Tuscan vacations, filling me with a black, raging ire I never knew I had.
I also hope Jay Leno tanks. Did you see him mock Conan's head injury last night? What a cock.