You people just will not let this go, will you? Just moments after I put up the last gallery of unfortunate costume horrors, my inbox was flooded with still more masquerade submissions. Seriously, folks, this is becoming a sickness.
But hey, it's an easy post. So in the tradition of terrible horror movie franchises, we present yet another sequel to the original Sport-O-Ween. This time it's wrestlers, swimmers, way too much Kenny Powers, and easily the most offensive costume you've seen yet. Too soon? You bet your ass it's too soon.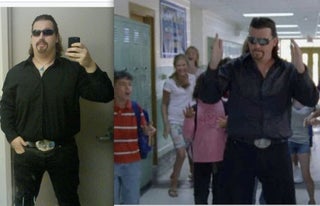 S
Let's just get all the Kenny P.s out of the way right now. Kevin H. is best.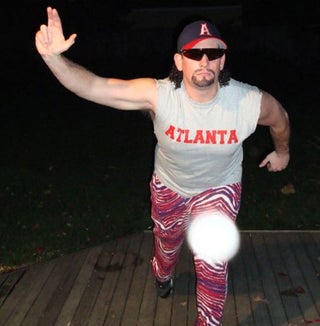 S
Do you think he had to buy the Zubaz or were they already in his closet? [Submitted by Jill R.]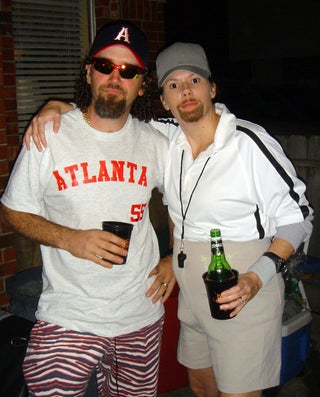 S
Yeah, he probably had them already. [Submitted by J.F.]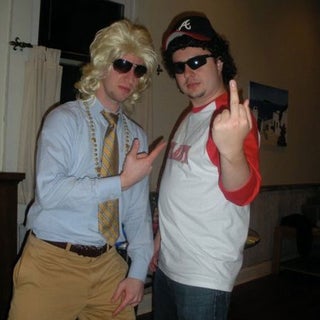 S
I think HBO should have given us more money. Seriously, you guys really loved this show. [Submitted by Andrew D.]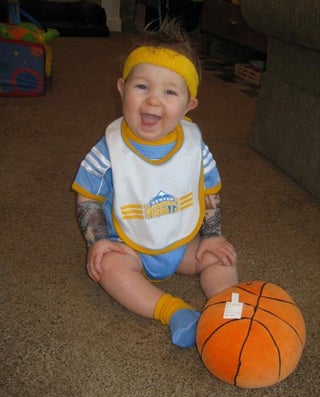 S
He's no Bode Lubber, but Baby Birdman definitely has the cutest sleeve tattoos of the year. [Submitted by Kurt R.]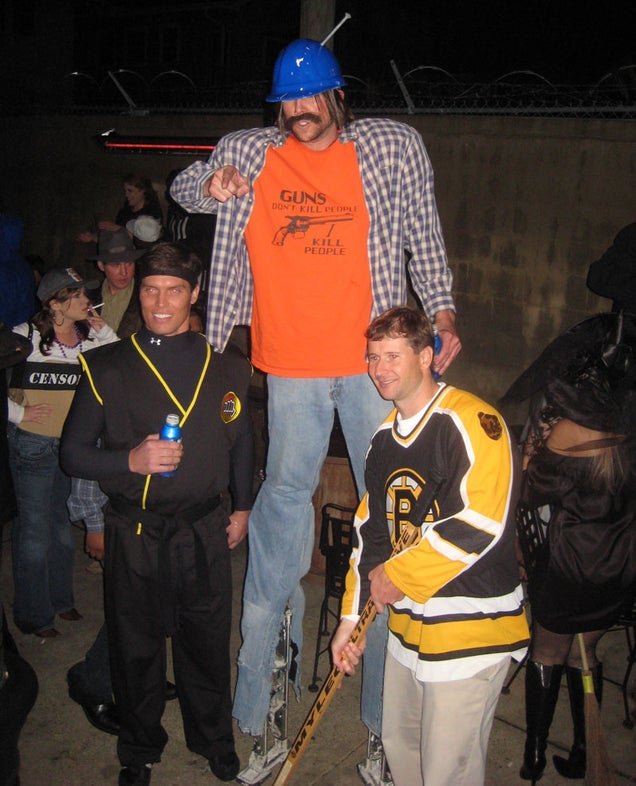 S
I have no idea what's going on here. I'm just glad Bob Barker isn't alive to see this. [Submitted by Joel S.]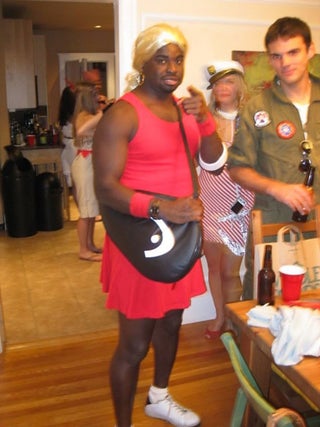 S
Alex B. will shove this costume down your fucking throat.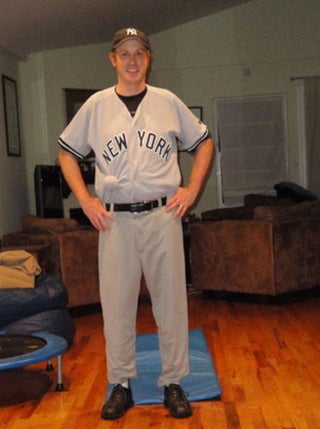 S
Ben S. calls this one "Clubhouse Cancer" because ... tumors = hilarity.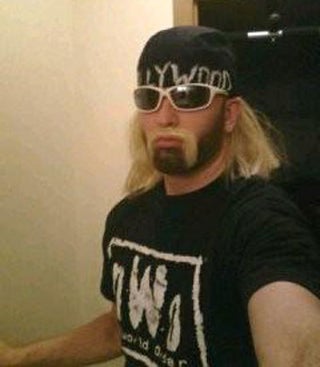 S
Hulk.... [Submitted by Jon B.]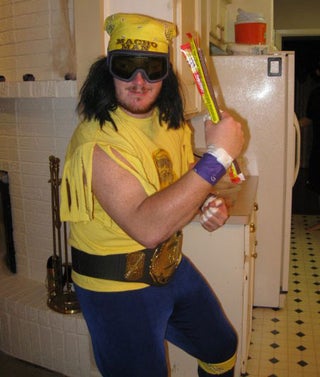 S
Macho Man.... [Submitted by Casey C.]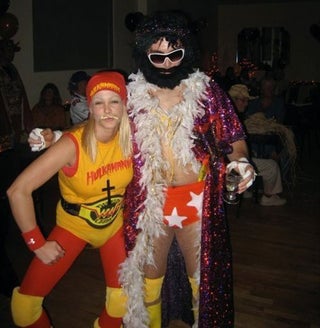 S
Hulk and Macho Man. The circle is complete. [Submitted by Murphy]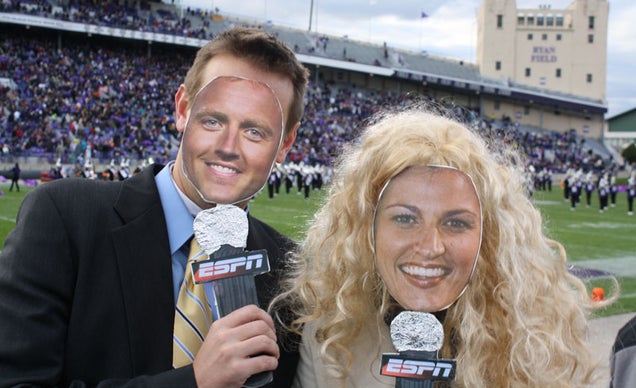 S
Later, these two made sweet, sweet love in the "production truck." (Which was actually a port-a-john behind the stadium.) They kept the masks on. [Submitted by Matt O.]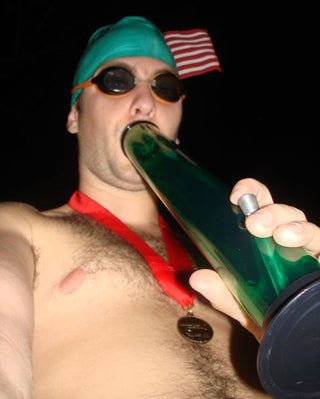 S
A little surprised it took this long to get a Phelps with Bong. [Submitted by "The Boil Over"]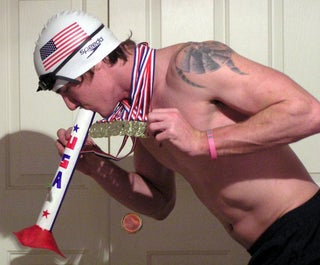 S
But more than one person still had their '08 costume ready to go. [Submitted by Allen Q.]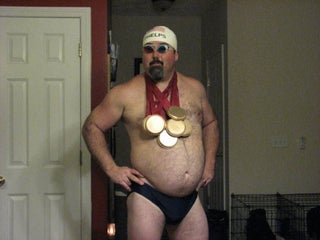 S
Whoa. I didn't not see that coming. I guess this is post-suspension and Doritio-loving Phelps. [Submitted by Ray B.]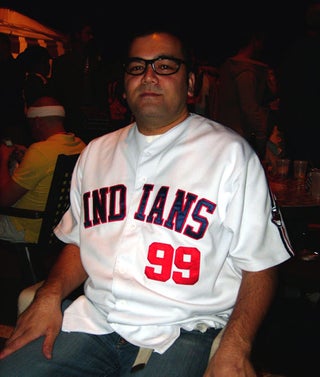 S
Ricky Vaughn or a regular dude in a Cleveland jersey on a Saturday night?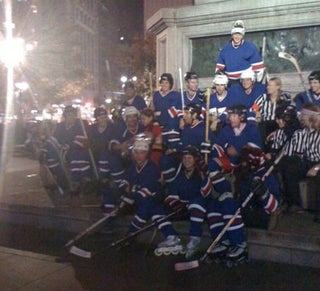 S
Again, that might just be the actual Rangers looking for a game. Or your sloppy seconds. [Submitted by Karen M.]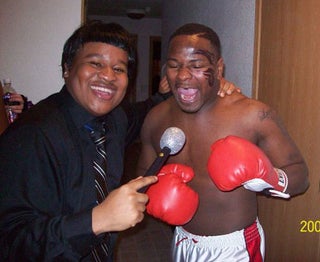 S
Steve-O's Tyson costume is impregnable. [Submitted by CJ]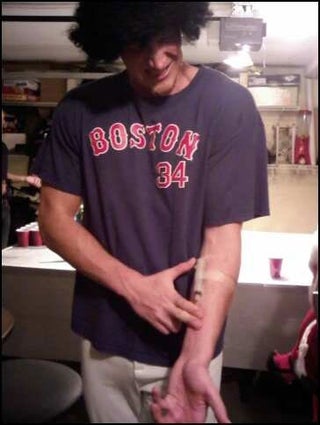 S
I think this "David Ortiz" is the one that really needs some performance enhancers. [Submitted by Brad K.]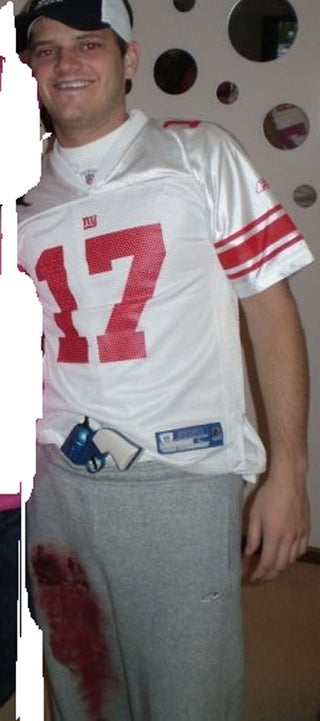 S
Now we're down to the nitty gritty. Blood, mayhem and sweatpants. [Submitted by Brad S.]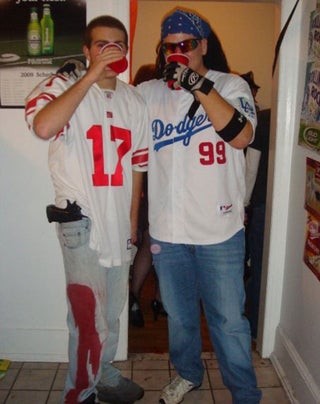 S
I always knew those two were up to something. [Submitted by Mark C.]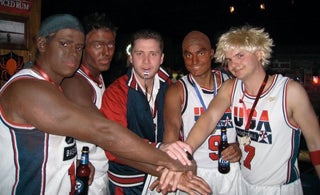 S
Not there yet ... wait for it ... [Submitted by Chris]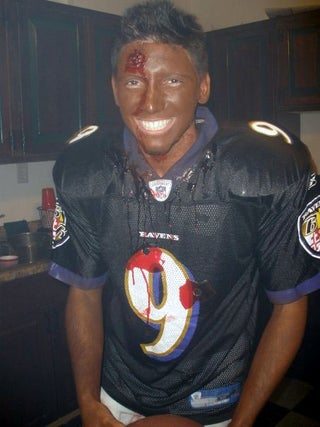 S
Ding! Ding! Ding! I think we have a solid winner for most offensive costume of the year. So much detail, yet he couldn't spring for the Titans jersey! Watch my head as I slowly shake it in disappointment for humanity. [Submitted by Chris]