These are some of the things that are happening in the nether regions of the sports gossip world. This news is not breaking. It is not exclusive. There are no exclamation points. We did not pay for these photos.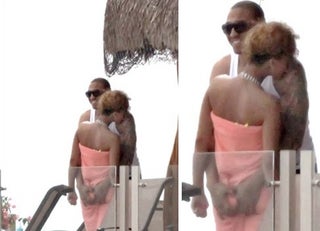 S
Dodgers outfielder Matt Kemp played a little Barbadian grabb-ass with singer-person Rihanna. Alyssa Milano is kicking herself right now for being just a few years past her Dodger boyfriend expiration date..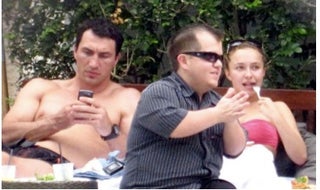 S
The Klitschko-Panettiere courtship gets even more bizarre as a poolside dwarf pops into the frame. This is how they woo people in Russia. With dwarves.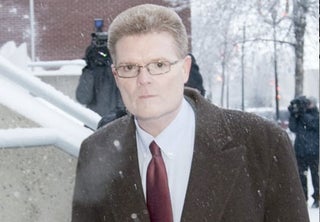 S
The general manager of the Saskatchewan Roughriders has pleaded guilty to being sexually inappropriate with a 16-year-old babysitter at his home. He blames it on taking too much pain medication.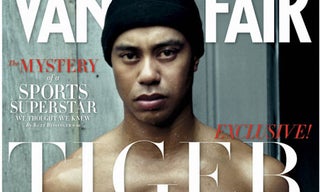 S
Those Tiger Woods Vanity Fair photos? They saved photog Annie Liebowitz from a life of pan-handling. So how much would VF pay for these things, exactly?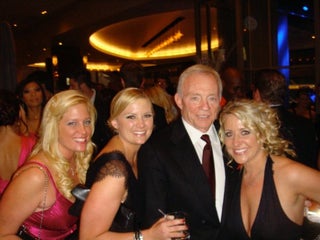 S
Jerry Jones all soused up at the Cowboys Christmas party, tipster says.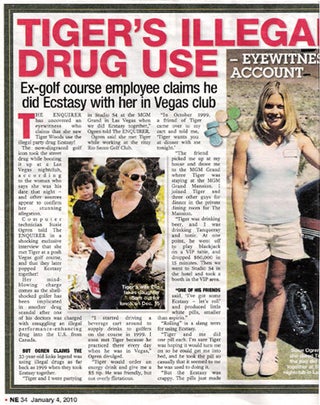 S
Some lady says she did Ecstasy with Tiger Woods at Studio 54 in 1979 1999.