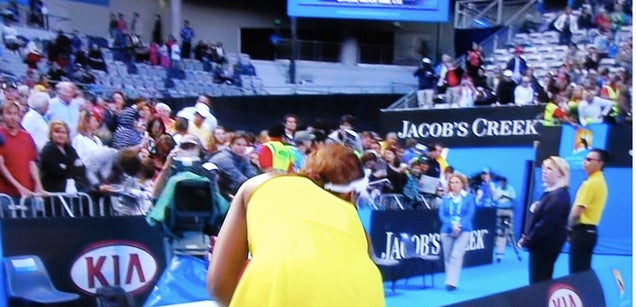 S
This just in from a reader named Luke who's watching the Australian Open highlights on ESPN2: Thong? No unders? Huh? Just on espn2 moments ago.... Raw hiney, after the jump. (NSFWish?)
And...yeah. Venus def. Lucie Safarova6-2, 6-2, btw.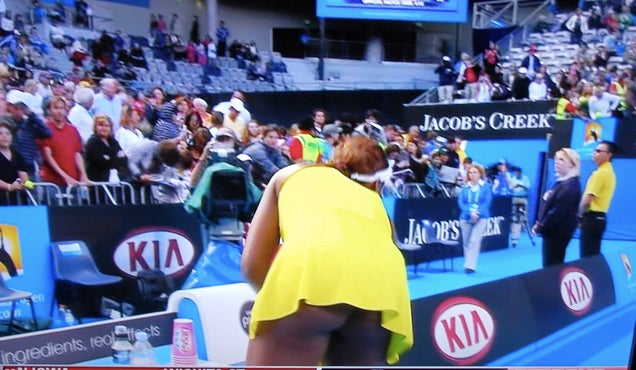 S
And one more reader update who's watching the Aussie Open on ESPN TEEVEE:
Deadspin,

Did anyone hear during the Aussie Open, mikail youzhny and richard gasquet match- someone in the stands yelled out loud during complete silence, "PAGING DR. FAGGOT". Uncensored on tv. Thought it was worth noting. I can't seem to find a YouTube clip of it or any other video.
Between Venus' butt, "Dr. Faggot" and the kid pissing himself, the Aussie Open sounds like the goddamn orgy scene in True Blood.