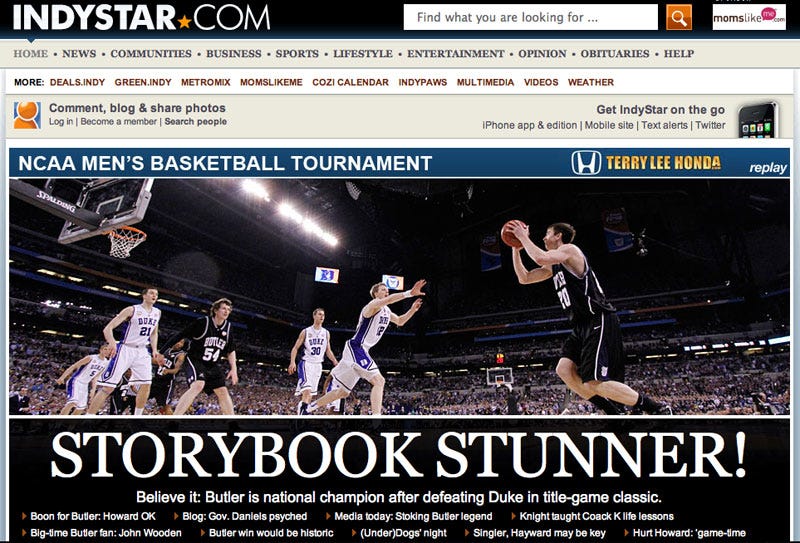 The Indianapolis Star website may have jumped the gun slightly on their Final Four recap. At least they had the excuse of not yet knowing the outcome. One confused Butler cheerleader was not as fortunate.
Reader Michael S. sent us this screen cap of the front page IndyStar.com that appears to show either wishful thinking on an editor's part or an inadvertent click of the "publish" button.
It was before the end of the game. I refreshed the page right before Zoubek went to the line with five or so seconds left. The screen capture I sent you is what the headline at IndyStar.com was at that point. I figured it was accurate, because my cable provider is awful and usually lags a few seconds behind what's really going on. So I sat there expecting to witness a "storybook stunner." Needless to say, that was not the case.
It's an honest mistake, like when a newspaper prematurely publishes a president's obituary or you accidentally call the boss's wife a whore. Hey, it happens! Let's not dwell on it forever and ever and ever ....