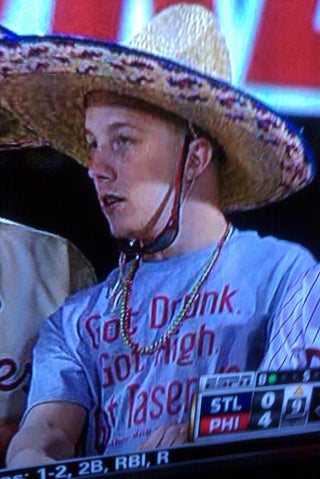 S
Because no one reads the newspaper, and SportsCenter's anchors are too perky for this early in the morning, Deadspin combs the best of the broadsheets and the blogosphere to bring you everything you need to know to start your day
• Los Phoenix Suns derrotaron 111-102 a los Spurs, mientras que el envío de un mensaje que, a sus ojos, todos los hombres son iguales en los Estados Unidos, incluso si su piel es de color marrón.
• Tiger Woods may boot longtime swing coach Hank Haney for a fella named Sean Foley.
• Hockey.
• Hockey.
• Friend's-brother's-girlfriend's-mom says that this will be the last season for Mike Lowell.
(Photo H/T B. Katz)
****
Good morning. It's Thursday. Now find a way to make yourself useful.