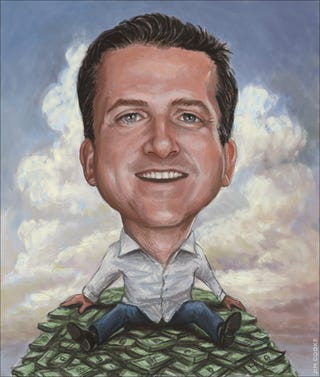 Bill Simmons is close to re-upping with ESPN, people familiar with the situation say, putting an end to speculation that he might head for a competitor or strike out on his own when his contract expires at year's end.
An announcement could come as early as next week (maybe in time for television's upfronts). Simmons declined comment; in a prepared statement, ESPN said that "we aim to keep Bill on board with us for a long time."
ESPN, we're told, was always confident in its ability to keep Simmons in the fold, and no hard push ever materialized from other suitors.
The deal makes plenty of sense, but not so long ago, Simmons and the World Wide Leader seemed destined for divorce — or at least some intense marriage counseling. The Sports Guy signed a four-year contract extension in the spring of 2007, but the next year the two frequently appeared at odds. At various points in 2008 ESPN canceled a Barack Obama appearance on Simmons's podcast; Simmons groused publicly that "certain promises were not kept"; and an NFL Picks column was quashed under mysterious circumstances.