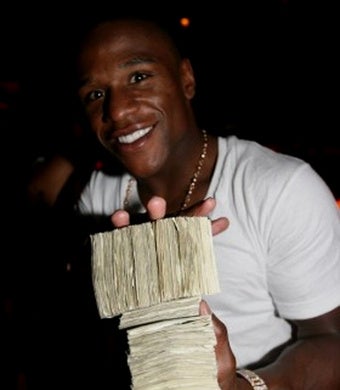 As far as media conference calls go, the 3 a.m. ones are the best.
Take today's, when promoter Bob Arum posited about why Floyd Mayweather let the deadline pass on committing to a fight with Filipino stallion, Manny Pacquiao, despite his noted wad-waving fetish. Thankfully, the nation's sports network tuned in to hear the Gibsonian shades of Arum's thoughts:
"One of the reasons could be the uncertainly regarding [uncle and trainer] Roger Mayweather. Roger Mayweather is scheduled before a court in Nevada regarding criminal charges. I know how Manny would feel if he had to go into a fight like this without the services of Freddie Roach."
Ah yes, the old "My trainer is facing a decade behind bars for beating a female boxer he once trained" angle. Who among us hasn't tried that one, especially when we're called out as possible scaredy cats?