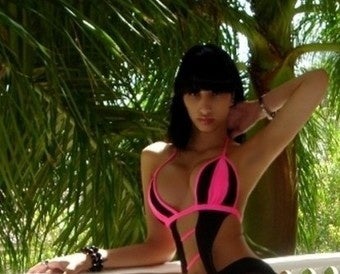 When the Lord's Day began, talk was that Carmelo Anthony issued a $5K "bounty" involving the Slapping of Kat Stacks' "Pigeon Face Ass" overnight. Specifically ...
"I got $5K for whoever see @ihatekatstacks and slap the shit out of her pigeon face ass. Real talk. ..."
Context: Kat Stacks is apparently a whorefamewhore of indiscriminate noteworthiness.
Well, by breakfast, his @carmeloanthony page was down and a whole lotta chatter was going on. You can play catch up with this here link. Yet by lunch, @carmeloanthony's page was back up with this message...