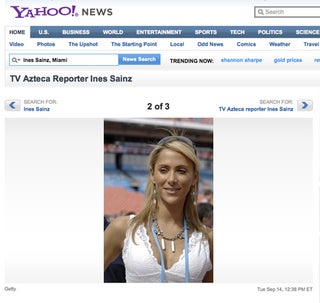 S
Inspired by Abe Sauer's slideshow of World Cup Babe Slideshows, we are proud to present a gallery of Ines Sainz galleries from around the web.
Image via Yahoo.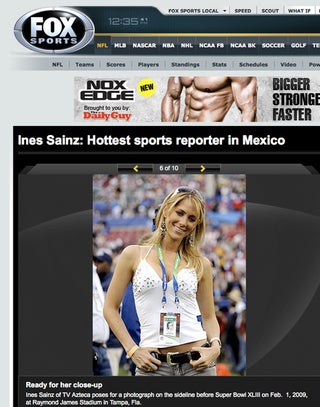 S
Fox Sports actually published its gallery of sexxxy Ines Sainz photos the same day they published this Mark Kriegel piece.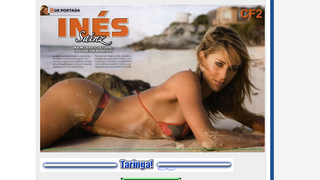 S
Taringa.net has multiple galleries. For research purposes. They're for research.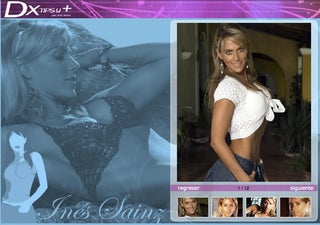 S
TV Azteca, the station that employs Sainz, has a gallery.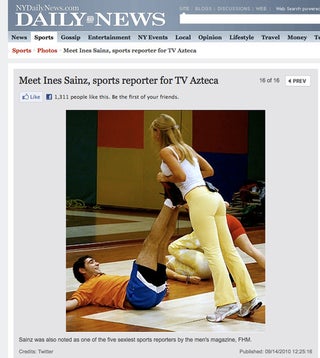 S
The Daily News at least posted its gallery under the pretext of introducing Sainz and providing background.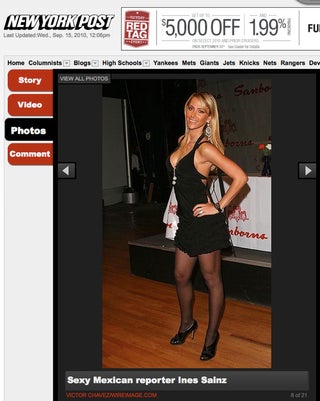 S
The Post has no idea what the word pretext means.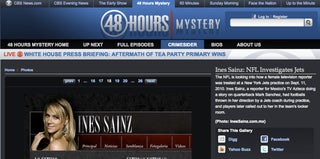 S
CBS tried to class things up with a "photo essay."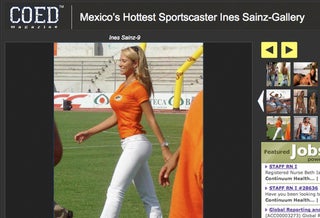 S
Co-Ed Magazine does exactly what something called Co-Ed Magazine would do.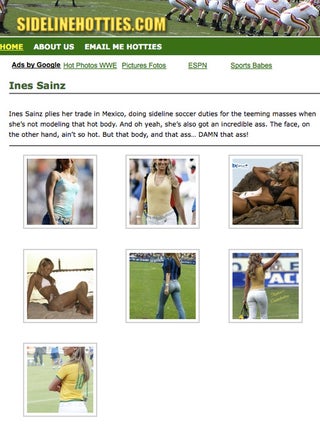 S
Ditto you, SidelineHotties.com.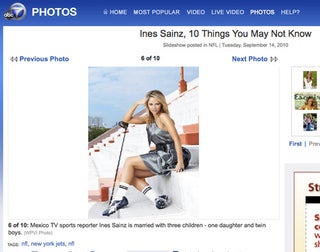 S
Hey, ABC Local: the whole "How well do you know [person]" angle has been done.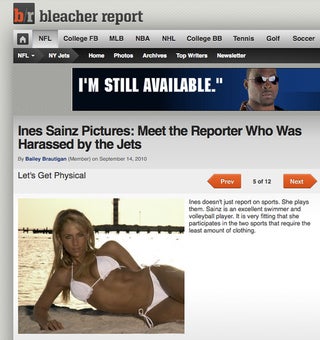 S
Bleacher Report has a bunch of these, and we applaud their shamelessness.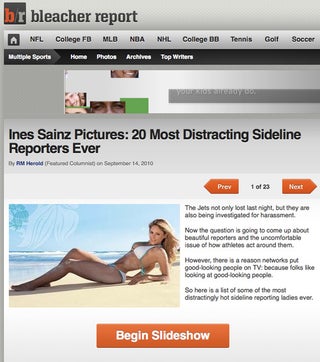 S
Who doesn't like an excuse to repost old images that we've all seen before? Bleacher Report, that's who! Nope, they'll do just about anything. Including the debatable and the borderline offensive.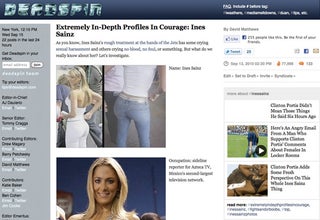 S
Does anyone even read this site anymore? They think they're so fucking clever.