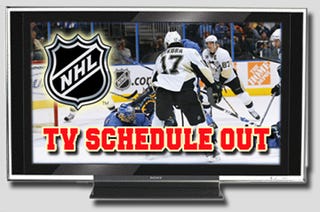 The NHL's broadcasting deal with NBC and Versus expires at the end of the upcoming season. Sports Business Journal took a look at the likely contenders to sign up the league. Let's break 'em down.

NBC
Pros: Weekend games with exciting match-ups would continue!
Cons: Possibility of justifying grown men crying remains.