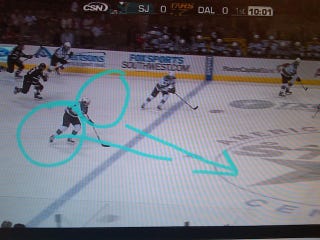 Because no one reads the newspaper, and SportsCenter's anchors are too perky for this early in the morning, Deadspin combs the best of the broadsheets and internets to bring you everything you need to know to start your day.
•Tony Romo popped the question to Dallas reporter Candice Crawford. Can't wait for them to settle down and have little late-season choke artists.
•The Chargers pummel the 49ers, putting themselves just a half-game back of the Chiefs. Meanwhile, SF guarantees themselves a losing record, though, oddly, aren't eliminated from playoff contention. Fucking NFC West.
•Shock of shocks, Bill Hancock doesn't think Mark Cuban's little plan to replace the BCS will work. He says it's not about the money, which is easy to tell a bunch of ADs making six or seven figures. To be fair, Cuban's plan to televise the playoff only on HDNet turned off a lot of people.
•Edgar Renteria says the Giants' piddly $1M offer is "a total disrespect." But when's the last time a beloved aging shortstop got a huge contract based solely on sentimental value? Oh, right, two weeks ago.