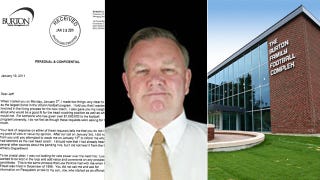 University of Connecticut Board of Trustees Chairman Larry McHugh announced last night that the academic institution has reached detente with booster Robert G. Burton.
Burton is a 72-year-old printing-and-publishing magnate who, because he's contributed more than $7 million to the school, wanted more of a say in the process that saw Paul Pasqualoni hired to replace Randy Edsall as head football coach last month.
He'd sent an angry letter demanding his family name be taken off a building at the school. It wasn't well-received by pretty much anybody paying attention not named Burton or Marriedintomoney-Burton.