Your morning roundup for Feb. 23, the day Rahm Emanuel starts cursing at the phrase "staggering unfunded pension liabilities."
• Caltech senior Ryan Elmquist went to the free-throw line with 3.3 seconds left in last night's game versus Occidental. The score was 45-45. He hit the first and missed the second. Occidental's Sam Stapleton rebounded and hurled a long shot which missed, thus ending Caltech's 26-year losing streak in the Southern California Intercollegiate Athletic Conference. The fans rushed the court. The coach felt "like I just won an NCAA championship." [Pasadena Star-News]
• Carmelo Anthony and Amar'e Stoudemire will play with one another, and the rest of the Knicks, tonight. Here's video of the former's arrival. [New York Post]
• Shreveport, La. police claim former NBA player Stromile Swift wasn't just happy to see Chaquinita Pouncy, that it was a gun in his pocket. [NOLA.com]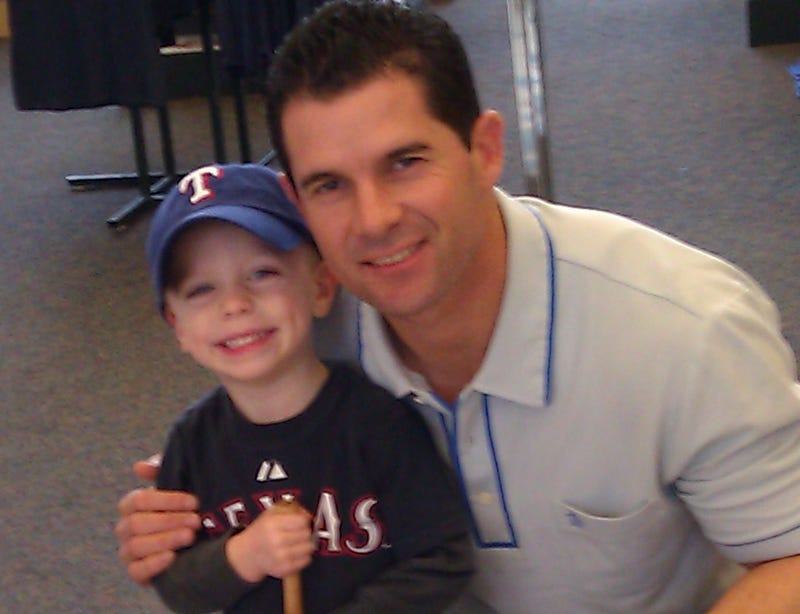 • Michael Young, still of the Texas Rangers, met Gavin Justice, the three-year-old whose mother may or may not have been morally negligent in turning the camera on a wee lad distraught by the news that his favorite baseball player may be getting traded. [Dallas Morning News]
• Because of recruiting infractions, UConn men's basketball coach Jim Calhoun will not be permitted to coach his side's first three Big East games of the 2011-12 season. This news left Calhoun "very disappointed" in the NCAA. [Hartford Courant]
• In the case of the United States vs. Barry Bonds, the federal government would like to present evidence that Mr. Bonds mistreated his wife, girlfriends and others. [San Francisco Chronicle]
• Chelsea won and Real Madrid drew yesterday in UEFA Champions League play. On tap today: Manchester United/Marseille and Inter Milan/Bayern Munich. [UEFA]
****
Have a good, if not great, Wednesday. You deserve it.