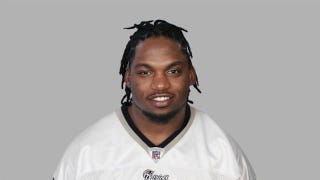 New England Patriots safety Brandon Meriweather allegedly shot two men, one of them in the head, during a fight on Feb. 27 outside a house party in Apopka, Fla., according to John Morgan, attorney for the victims.
The trouble started at the Blue Jeans Lounge in Apokpa when a friend of Meriweather's allegedly beat up a woman, according to Morgan. The woman's brother arrived later with his own friend, and the fight shifted to a nearby party, where the brother soon got the better of Meriweather's friend. That's when Meriweather allegedly pulled out his gun and fired at the brother, grazing the man's face and hitting the other victim in the head, according to Morgan.
"He's extremely lucky to be alive," Morgan said.
Both victims attended Apopka High School with Meriweather, who later played football at the University of Miami. Detectives from the Orange County Sheriff's Office are investigating the case but have made no arrests, Morgan said. The public information officer at the sheriff's office did not return phone calls yesterday.
Former Hurricane and current sports talk radio host Dan Sileo appears to be the first to mention the shooting. Until we hear back from the cops, however, these are all just allegations. But we'll keep you posted.
Thanks to reader CT for pointing us in the right direction.
UPDATE No. 1: More Details About The Alleged Meriweather Shooting From The Victims' Attorney: "If It's A Scam, It's Elaborate As Hell"