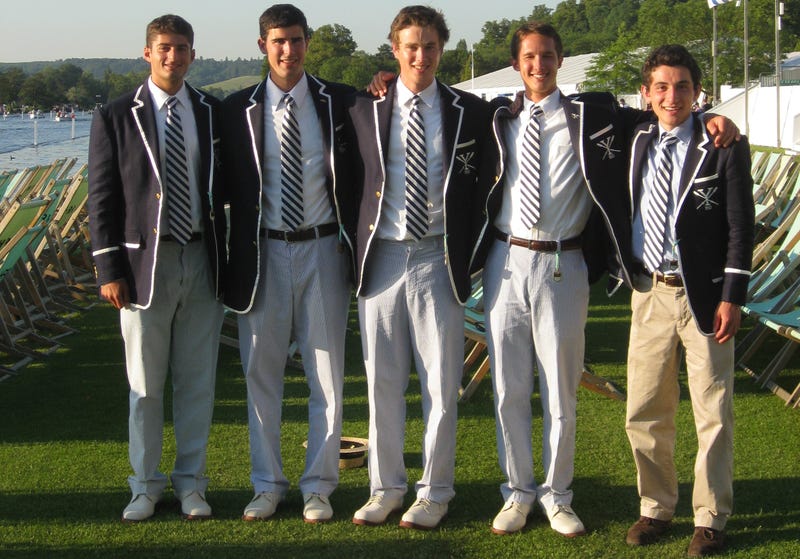 Big basketball game Saturday afternoon, folks: Harvard (23-5, 12-2 Ivy) and Princeton (24-6, 12-2 Ivy) fighting to the death on Yale's court, a neutral site, for the Ivy League's March Madness bid. Extra high stakes for Harvard, who hasn't appeared in the tourney since 1946, back when RFK was punching the Spee.
Today's Crimson brings word that Harvard junior center Keith Wright won Ivy League Player of the Year and was a unanimous selection to the All-Ivy First Team. But wait, Princeton captain Dan Mavraides said this after his squad's big win last night: "We're Ivy League champions; we're putting our names on that banner. That's been our goal since we came here four years ago." Conflict!
What say you, Deadspinners? Yesterday, we heard from a couple aggrieved emailers, one annoyed that the Crimson would be disadvantaged on Yale's floor, another tweaked by Harvard's raucous celebration. Derek Bok and I couldn't stop giggling over drinks at the Harvard Club last night.