• Anthony Robles, an Arizona State University wrestler, won the national championship at 125 pounds last night. He leaves the mat, after an undefeated senior season, behind to become a motivational speaker. Robles won last night's match 7-1 and got a big standing ovation at the national championships in Philly. "I'm not in it for the attention, but if I can help change someone's life for the better, that's an honor, a privilege," he said afterward. [AZ Central]
• In other mat-related affairs, Jon "Bones" Jones became the youngest UFC champion ever with last night's pounding, drilling, demolishing, plowing, beating-to-a-swollen-mess of a Brazilian named Shogun. During his pre-fight mediation, he also foiled a robbery. Next up: Eradicating rickets. [Star-Ledger]
• Said a tearful Nasir Robinson after a really bad foul helped Butler beat his Pitt Panthers last night, "I take the blame for this loss. I made a dumb play. I apologize to my teammates and the fans." [Pittsburgh Post-Gazette]
• Said Butler's Shelvin Mack, whose really bad foul a split-second of game time earlier almost cost his side the game, "It was probably the worst foul in Butler history. But then the dude from Pittsburgh made up for me." [Indianapolis Star]
• San Diego State outlasted Temple in double overtime. "I guess it's better to have an ugly win," Kawhi Leonard said, "than a pretty loss." Yes, Kawhi, it is. [SignOn San Diego]
• Watch Charles Barkley blame Louisville for busting his horrendous-in-every-way brackets. Watch him do this right in front of Louisville coach Rick Pitino. [SportsGrid]
• Brian Wilson of the San Francisco Giants has soreness around his rib cage. He may not pitch on Opening Day. [San Francisco Chronicle]
• Former Rams/Oilers/Falcons WR Drew Hill died Friday after suffering two strokes earlier in the week. He was 54. [Times-Herald]
• As far as the NFLPA is concerned, NFL Commissioner Roger Goodell is a peddler of false statements. Thus, they continued the back-and-forth letter-writing campaign that has taken the place of any semblance of maturity. [New York Daily News]
"You realise that players have to enter the field but we must forget about reputations. Sometimes it feels that too much respect is given to teams like [Real] Madrid and Barcelona, ​​and that makes things so much easier for them.'' [Goal.com]
• Here's a story about the soccernomics of today's Chelsea/Manchester City match. [Sporting Intelligence]
Recently On Deadspin
A few stories you might've missed.
Butler Did It: In a memorably sloppy mess of an ending, last season's runner-up Butler knocked off No. 1 seed Pittsburgh last night.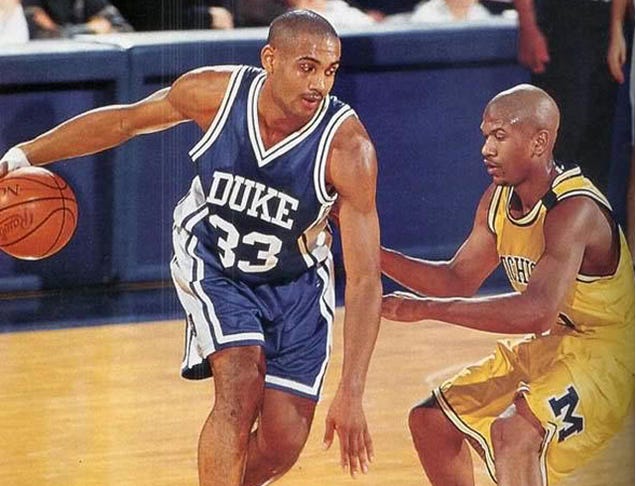 Hypeman: ESPN, Jalen Rose, And The Manufactured "Uncle Tom" Controversy.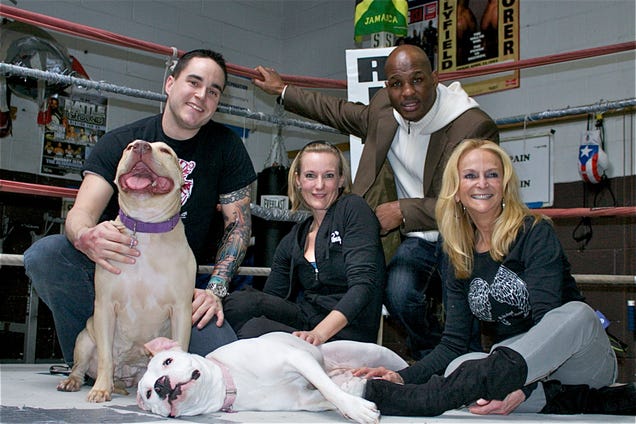 Boxing's Bob Barker: Bernard Hopkins wants pit bulls spayed and neutered.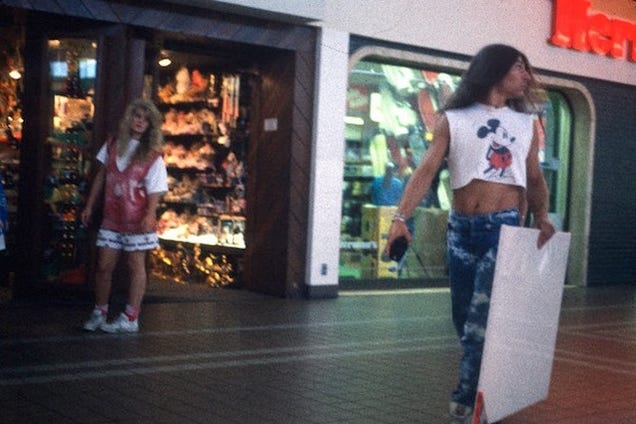 Flashbacks: The way-back machine arrived in 1990.