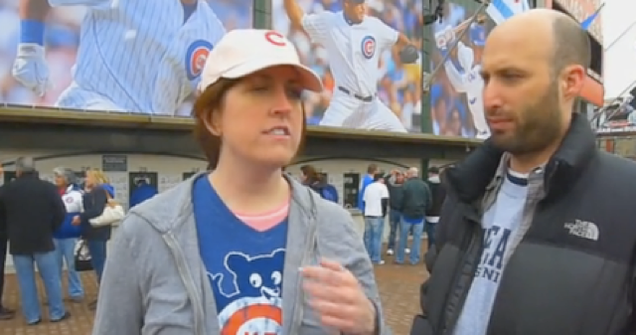 Sure, Opening Day is a distant memory, but "Henneman" of Chicago deserves mention. Not just because she slept under a table the night before to ensure access to good wings, beer deals, hats and "hot guys who are up for anything." But because she seems to think Alan Trammell, Ryne Sandberg and Harry Caray play for the team.
That, and she seems like she's up for anything while wasting away again in Wrigleyville.
Go Cubs.
*And go delayed April Fool's jokes, apparently; it's entertaining either way.
Opening Day video: Chicago's #1 Cubs fan (or at least the drunkest) [WBEZ]