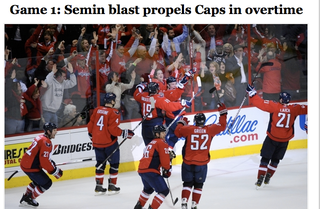 Your morning roundup for April 14, the day San Dimas High School football no longer rules in the eyes of the Chinese government.
• On the first day of the National Hockey League's playoff season, the Nashville Predators and Pittsburgh Penguins each won by three, the Vancouver Canucks and Detroit Red Wings by two and the Washington Capitals on an overtime goal by Alexander Semin.
• And on the last day of the National Basketball Association's regular season, Kobe Bryant was ordered to pay $100,000 for his use of the word "faggot" [Los Angeles Times].