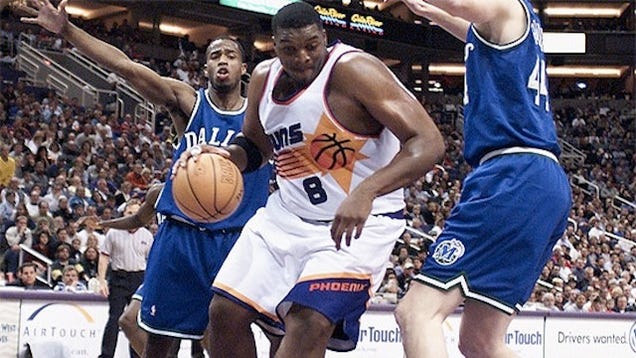 The Anne Arundel County (Maryland) cops on Tuesday arrested former NBA big big man Oliver Miller, who allegedly pistol-whipped a dude with a Glock at a barbeque on Sunday. Miller fled the scene in his 2003 BMW X5 with several buckets of coleslaw and the secret recipe for a vinegar-based sauce.
More from local news cancer, Patch:
Police have issued an arrest warrant for Miller. Police said he is black, 7 feet tall, 300 pounds with auburn hair and eyes. The warrant charges him with first- and second-degree assault, reckless endangerment, possessing a handgun, using a handgun in a violent crime, possessing a handgun in a vehicle and disorderly conduct, among other charges. ...

Update: 3:50 p.m.: Police report that the suspect was found at his home on Tuesday and taken into custody without incident.
Auburn hair?