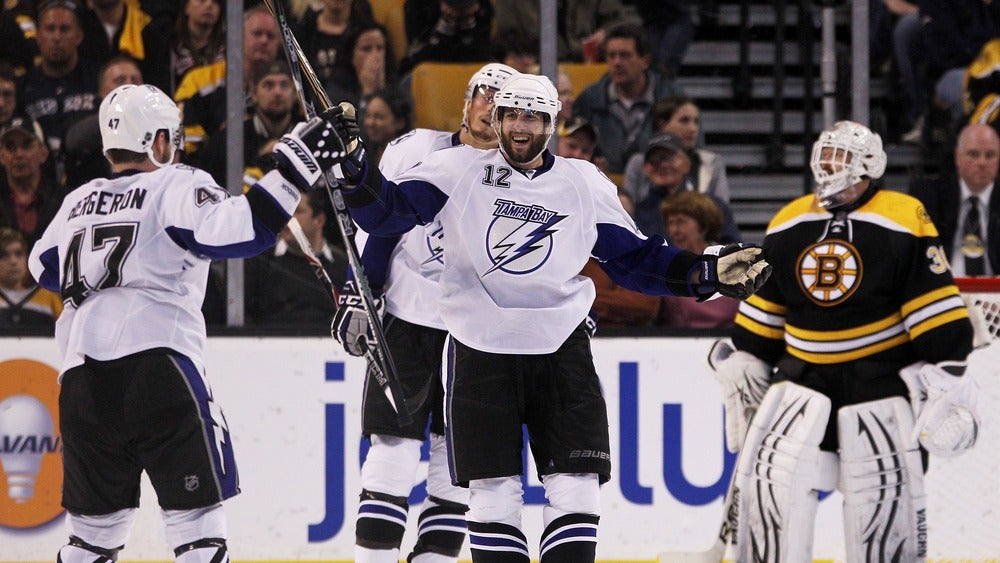 S
In Game One Saturday night, Tampa Bay blitzed the Bruins, scoring three goals in a span of 90 seconds in the first period, winning 5-2.
One of the goals resulted from a silly Tomas Kaberle giveaway, and now the veteran Bruins defenseman has decided to agree with the hecklers: He can play better. Unfortunately, Bruins coach Claude Julien agrees too, and has said that Steven Kampfer is getting close to returning.
Kampfer says he'd be able to play well against Guy Boucher's 1-3-1, which means, you guessed it: Emrick and Olczyk are gonna keep telling us about it like it's a Rex Ryan blitz package.
Anyway, game's on Versus, right about now. Check your local listings.