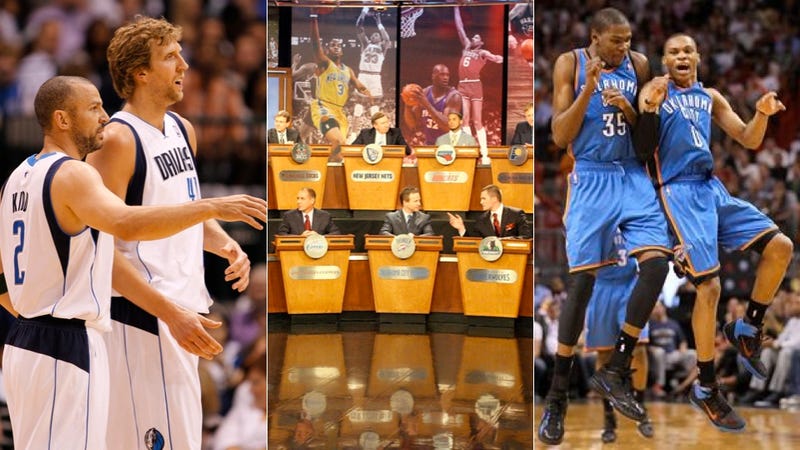 Someone's dreams will be crushed tonight. Either they will be David Kahn's, when he and the Wolves lose the lottery, or they will be Kyrie Irving's, when he realizes there's a 60.5 percent chance that Minnesota (the Land of 10,000 Point Guards), Cleveland, or Toronto winds up with the first pick. Or, I suppose, they will be every attendee's—the lottery is in Secaucus, N.J.
Our friends at The Basketball Jones used an unassailable method to determine that Cleveland will, in fact, win the lottery and years of disappointment.
The real NBA action begins at nine, when the Thunder and Mavs square off. Can Durant out-matchup-problem Dirk? Can Westbrook make more bad decisions than Kidd makes good ones? And who will win the far more important Barea-Maynor matchup, which has already made basketball nerds cream their shorts?
Lottery's at 8:30, game's at 9, on the Worldwide Leader.