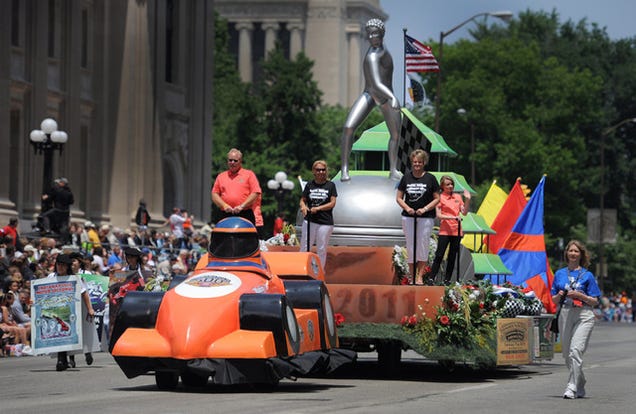 Grand Marshal Anderson Cooper and the Indianapolis 500 Festival Princesses drew much attention on the red carpet outside the Snake Pit Ball. Jim Nabors, REO Speedwagon and the Chinese brought happiness to those attending the IPL 500 Festival Parade. Plus, there's a fancy car race today.
Buzz is back at this year's 500 [Indy Star]
For the 100th time, drivers will start engines for Indy 500 [CNN]
All photos from Indystar.com's gargantuan photo galleries. You should check them out.