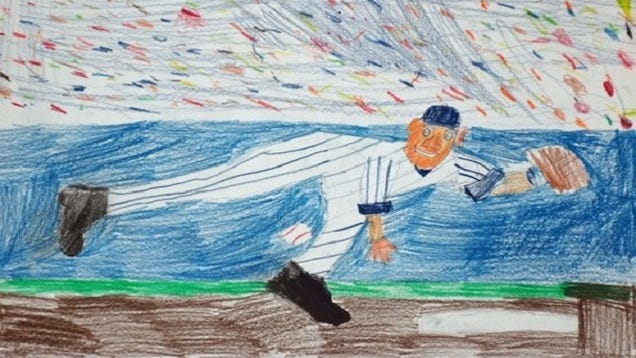 It's pretty easy to estimate the number of hits a player will get over a small number of at-bats. For instance, any player batting between .125 and .375 obtains, to the nearest whole number, one hit in four AB. Walks complicate things, but not much. That's why, with Derek Jeter sitting three hits away from the 3,000-hit mark, we have a good guess of when he'll get it. Or do we? The Yankees' secondary ticket market didn't seem so sure.
SeatGeek, a ticket search engine, gave us average listing price data for the Yanks' upcoming homestand before Wednesday night's game at Cleveland, in which Jeter picked up a double to raise his total to 2,997. There seemed to be a bit of confusion:
Thursday 7/67: Average: $267 (234% of face value, 4,800 available)
Friday 7/78: Average: $174 (193% of face value, 7,000 available)
Saturday 7/89: Average: $235 (238% of face value, 7,000 available)
Sunday 7/910: Average: $182 (199% of face value, 5,000 available)
The plateau itself is due to the 3,000 milestone; similar series usually draw between 110 and 150 percent above face value. Saturday's place near the top makes sense, but why Thursday, especially when Jeter might have been given a day off on Wednesday?
Generously assuming Jeter played and got five plate appearances every day, we simulated the upcoming games a million times, finding the chance that he'd get his 3,000th hit in each game with his 2011 averages:
Wednesday: 1.17%
Thursday: 17.0%
Friday: 28.7%
Saturday: 24.3%
Sunday: 15.0%
After: 13.7%

If this were a fan poll where people wouldn't have a reason to think hard, that'd be one thing. But this is gambling. People are betting big money on when Jeter's 3,000th hit will be, and the listing prices were too high for tonight's game, even given an optimistic plate-appearance estimate. Whether that's the fault of the buyers or sellers is up for debate, and it's impossible to prove that Jeter is the primary cause of Thursday's jump (as opposed to random variation or other variables). However, the ticket volume provides a significant sample, weekend games generally draw more fans, and there are no immediate causes. Also, it's rather logical: The fans most likely to think that Jeter will get a lot of hits in a short time will be more excited to see him reach the milestone.

Here's the best part: By comparing the average selling price percentage above face value, we could say that the market thought Jeter was about 1.2 times more likely to get his 3,000th hit on Thursday than he was on Friday. Using the same plate-appearance estimates, Jeter would have to get hits in about 33 percent of his PA over that span for the prices to make sense. Take out appearances that aren't at-bats, and you'd get the fans' estimate of Jeter's short-term batting average against good pitching less than a week after coming off the DL: .370. Even his most fervent defenders might find that a bit too high.

Update: FanSnap, a similar site, sends us their version of the same data. There was still a Thursday inefficiency yesterday, but less so.

Blended average ticket price for the four-game series
7/7/11 $172
7/6/11 $158
7/5/11 $129
7/4/11 $124
7/3/11 $117
7/2/11 $111
7/1/11 $95
6/30/11 $74
6/29/11 $71
6/28/11 $71
6/27/11 $73
6/26/11 $72
6/25/11 $72
6/24/11 $72
6/23/11 $72

July 7 Rays @ Yankees
Average ticket market price on:

- June 30 - $75
- July 5 - $109
- July 6 - $138
- July 7 - $119

The lowest prices tickets were $49 yesterday, today they're $22
There were 5k+ tickets listed, now 2k+

July 8 Rays @ Yankees
Average ticket market price on:

- June 30 - $70
- July 5 - $132
- July 6 - $165
- July 7 - $198

The lowest prices tickets were $43 yesterday, today they're $80
There were 7k+ tickets listed, now 6k+

July 9 Rays @ Yankees
Average ticket market price on:

- June 30 - $77
- July 5 - $139
- July 6 - $165
- July 7 - $201

The lowest prices tickets were $30 yesterday, today they're $65
There were 8k+ tickets listed, now 5k+

July 10 Rays @ Yankees
Average ticket market price on:

- June 30 - $75
- July 5 - $128
- July 6 - $158
- July 7 - $154

The lowest prices tickets were $23 yesterday, today they're $45
There were 10k+ tickets listed, now 6k+