Set to jolly CONMEBOL rhythms, this is a local TV spot on Brazilian team Santos' new ad hyping their Club World Cup trip to Japan. Yep, those are Santos players making the slant-eyed gesture. We'd expect this kind of thing from one half of the Treaty of Tordesillas, but not both.
We highlighted Santos earlier this week, and sure enough that's Neymar in the ad, front and center and slanted. Quite the image for the next global megastar.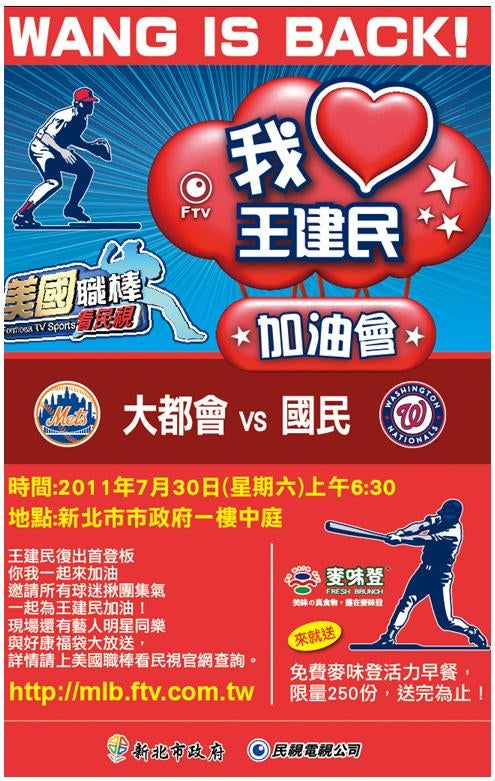 So to wash the taste of that our of our mouths, here's a Taiwanese TV station poster welcoming back to the majors one Mr. Chien-Ming Wang.
FC Santos' Un-PC Ad Ahead of World Club Tourney in Japan [Hypervocal]
Get Your Wang On [Nats Enquirer]