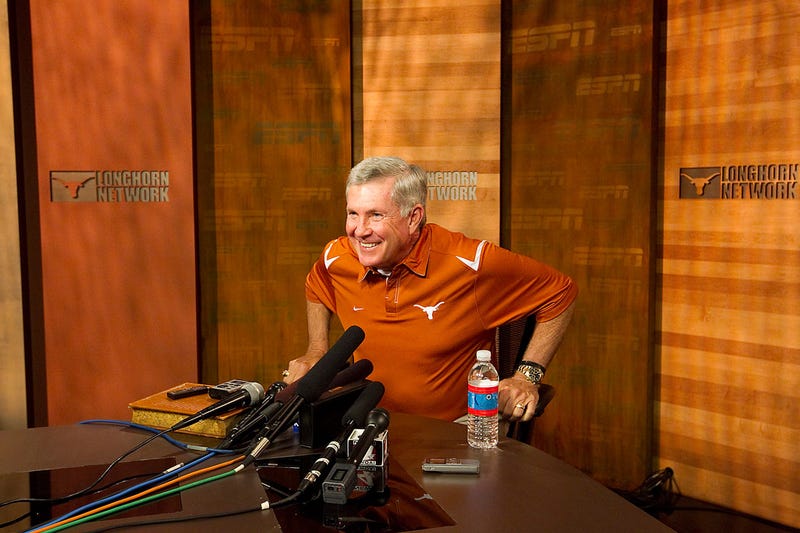 If you consume an ESPN product, be it online or broadcast or magazine, we hope you are prepared to hear about Texas at least as often as the teams that actually matter, no matter how many games they lose. This is what happens when they invest $300 million in a team-specific network.
Yesterday, ESPN.com launched their top 25 preview page, blurbing all the games featuring ranked teams from this first long weekend of action. Here's a screenshot, grabbed by Awful Announcing. See if you can tell me which of these games doesn't belong.

Yes, Texas, unranked Texas, gets their game mentioned prominently, even though the AP poll has them on the outside looking in. Coincidentally, the preview reminds you that you can watch the game Saturday night on the Longhorn Network, even though you probably can't.