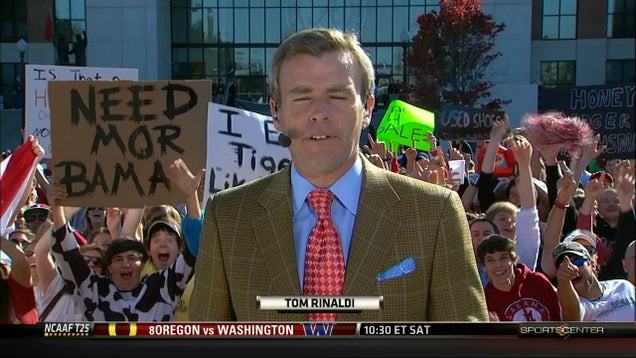 S
Crowds outside Bryant-Denny Stadium in Tuscaloosa have been growing since ESPN set up its College GameDay camp early in preparation of Saturday night's matchup between #1 LSU and #2 Alabama. As the masses surrounding the set have swelled, they've also grown sillier and in some cases stupider. Our Chick-Fil-A-inspired friend from yesterday is here; so are a lot of signs referring to LSU's suspension incident.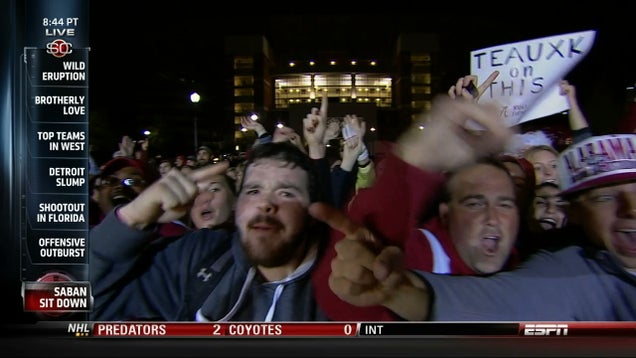 S
LSU Pot Reference #1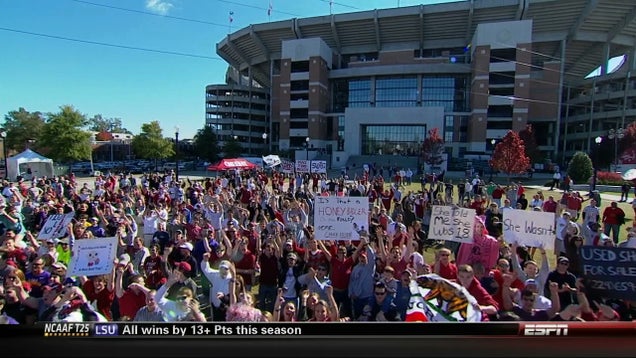 S
In which Bama fans try, and fail, to prove Carlin's maxim on rape jokes.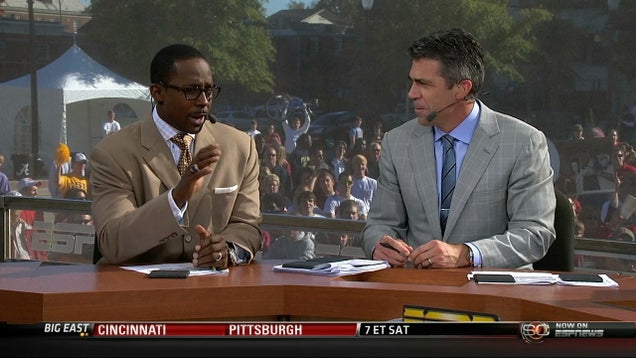 S
FUCK YEAH I GOT A BIKE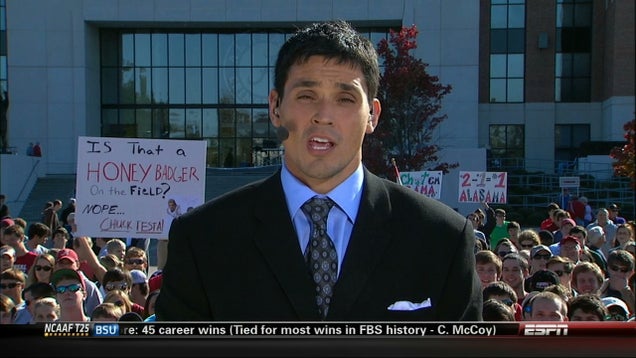 S
S
LSU Pot Reference #2. Also somebody is holding a bottle of Tide detergent (which is lazy) while wearing a pair of boxing gloves (which is hard).