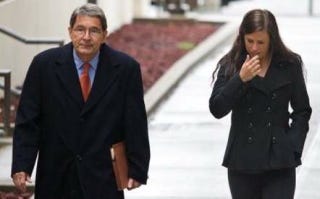 Considering that I've chronicled 2,119 hit-and-runs across the country since last January, the stories — to a certain extent — have stopped shocking me. That whole numbing-effect thing.
This is to say that I didn't expect University of Nebraska star volleyball player — and coach's daughter — Lauren Cook to even face a public frown after she drove into a motorcycle with her Toyota 4Runner, suspended license and driving history highlighted by irresponsibility before taking off from the scene.
The rider and passenger weren't killed. Cook eventually called herself in, a product less of the moral reward from taking responsibility for her actions and more that of a shredded tire, it would seem. You can read all about that here.