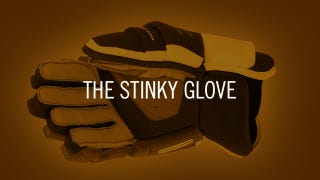 Earlier today, the most intriguing athlete bio in the history of athlete bios made the rounds. Zung Nguyen, a 37-year old defenseman for a Boston-area men's hockey league, became an instant legend for this single sentence:
"PLAYER KICKED OUT OF LEAGUE FOR DEFECATING IN OPPONENT'S GLOVE FOLLOWING A FIGHT ON THE ICE."
We put out a call for more information, and you did not disappoint. We spoke to teammates of both pooper and poopee, and have been able to reconstruct just what led one grown man to shit in another's gear.