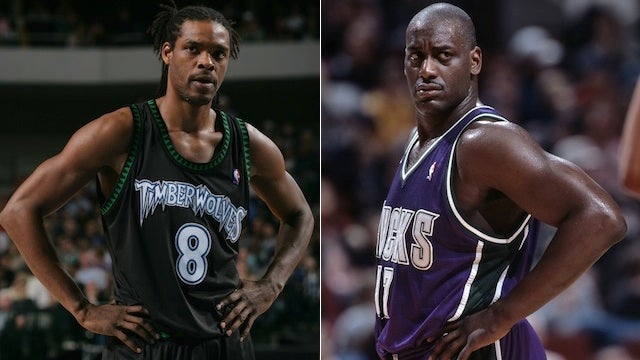 S
Over the summer, we learned that former NBA player Latrell Sprewell was officially Wisconsin's worst tax scofflaw, thanks to the state's public list of the top 100 delinquent taxpayers. Back then, Sprewell owed more than $3.5 million—but as of this week, he's no longer on the list. Anthony Mason, who last played with the Bucks in 2003, has advanced to the No. 2 spot in his former colleague's absence. (Not that this is a competition or anything.)
On this week's excerpt from Slate's Hang Up and Listen podcast, NPR's Mike Pesca learns from a nice lady at the Wisconsin Department of Revenue that Sprewell must have either filed a legitimate tax return or agreed to a payment plan with the state. Pesca's fairly certain that his money went towards restoring the state's massive budget cuts. Hopefully, families were fed.
Also! Hang Up and Listen is coming to New York next Tuesday, January 17. It will be a live show with Josh Levin, Mike Pesca, and Stefan Fatsis, at City Winery in SoHo, featuring special guest and FiveThirtyEight proprietor Nate Silver. Get your tickets here.
You can listen to the full podcast here or subscribe on iTunes.