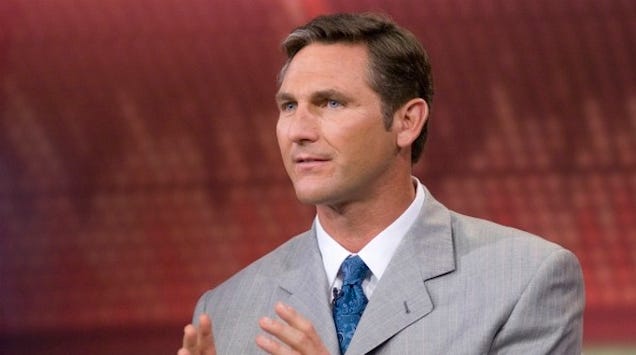 That's per SI's Richard Deitsch, who had asked ESPN a question about those gay-baiting comments James made during Wednesday's debate, and what impact they might have on James returning to work for the network. Deitsch subsequently tweeted the Worldwide Leader's answer:
Responded an ESPN spokesperson:"You are asking a hypothetical since we don't intend to bring Craig [James] back." So it's on the record.

— Richard Deitsch (@richarddeitsch) February 24, 2012
So it is. Just like that story of those five hookers James killed at SMU.