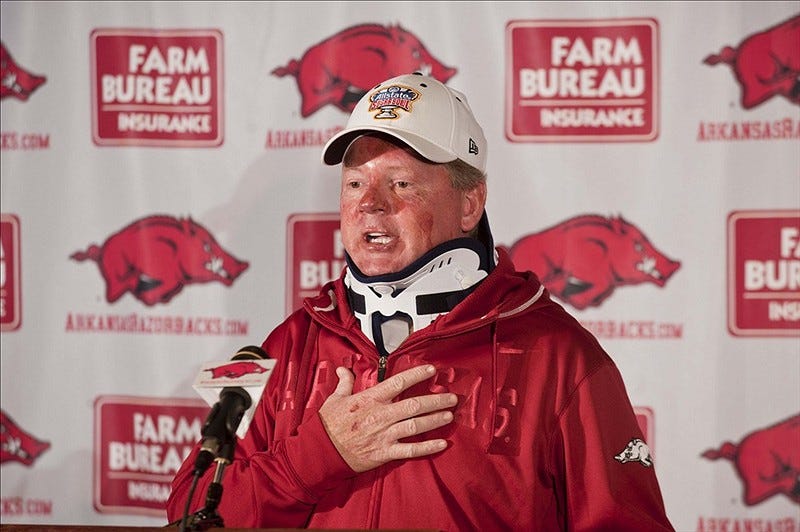 From the beginning, Bobby Petrino's motorcycle accident raised questions beyond the comely blonde involved. From the point of view of the Arkansas State Police, they needed to quickly clear up the matter of Captain Lance King, an off-duty officer who transported Petrino—but not Dorrell—to the hospital.
Today the police released a lengthy statement from Captain King, as provided to athletic director Jeff Long. It is noted that "King did not violate any State Police policy or state laws," and Petrino and Dorrell do not face any charges, so this statement serves only to give Arkansas evidence when they decide what to do with Petrino—and to cover Arkansas State Police's behind.
Perhaps the most interesting note, from the point of view of Petrino's future. King's statement says that at 2:50 p.m. on Thursday, he informed Petrino that the accident report would be released that day. Less than a half hour later—at 3:12 p.m., to be exact—Petrino called Jeff Long and told him about Dorrell.