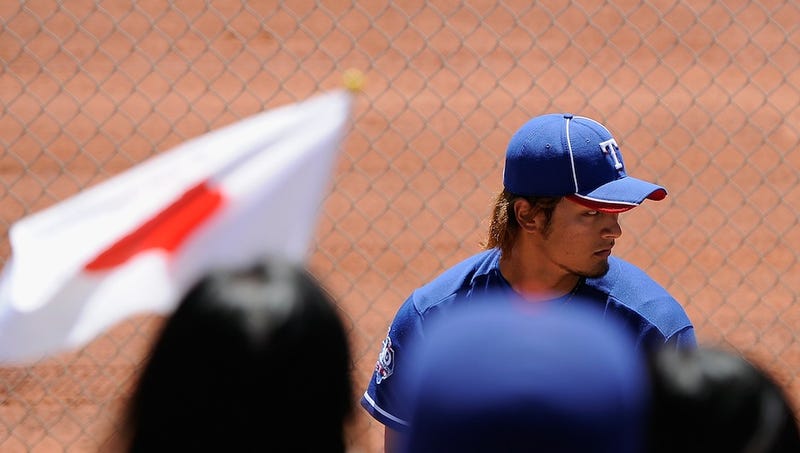 What's his deal?
He's a 25-year-old starting pitcher for the Texas Rangers. They signed him after seven seasons with the Hokkaido Nippon-Ham Fighters in Japan. The Rangers paid the Fighters a $51.7 million posting fee for Darvish's rights, and then they signed him to a six-year deal with $56 million guaranteed.
That seems like a lot of money.
Oh yeah, it is. That's $100 million for his age-25 to age-30 seasons. But Matt Cain, who's older, just got $127.5 million guaranteed in a six-year deal. Baseball's rich now.
His last name sounds Persian to me. What's up with that?
How perceptive of you! Darvish's father is Iranian and his mother is Japanese.
Do people, especially copywriters, know that his first name is a homophone for the second-person pronouns in English?