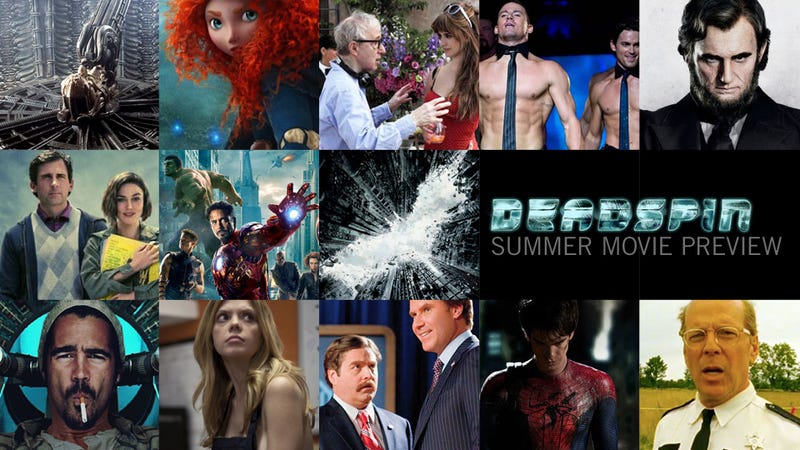 Back in 1991, your esteemed Grierson & Leitch, then both 16 years old, sat down with this issue of Entertainment Weekly and planned out our holidays. We did not have Box Office Mojo's release calendar, and the Mattoon, Illinois local newspaper wouldn't tell you what movies were playing at the Cinema 1-2-3 until the day before they opened. Entertainment Weekly knew movies that were coming out months from now, movies we had never heard of before. It was our Bible and our roadmap and our Sputnik to the outside world.
Out of outdated, misguided deference to those halcyon, sexless days, we still pick up our Summer Movie Preview edition of EW every year. It's the one issue that feels vital, the one we can spread out in front of us and see, with vivid, depressing clarity, what the next four months of our lives entail.
In the wake of last week's open salivating over The Dark Knight Rises, we thought we'd have both of us list the 10 summer movies we are most anticipating and the ones we're most dreading. Summer movies are more about anticipation than payoff, so this seems almost more true to the spirit of the season than actually writing about the films. Though we'll be doing that too.