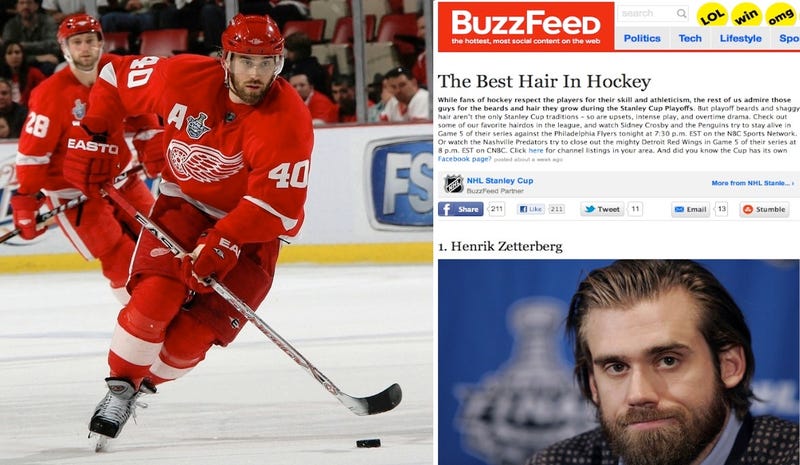 Our friends at Jezebel pointed us to this post on BuzzFeed: "The Hottest Guys In The NHL." It's a standard BuzzFeed numbered list of large photos, with a sentence or two apiece, perfectly designed to be shared around Facebook and Pinterest by a very specific subset of the internet. But the top text is slightly off the usual brief intro. It specifically mentions the times and channels of the night's playoff games. And the author is "NHL Stanley Cup, BuzzFeed Partner."
It's an advertisement, or more strictly, a sponsored post. BuzzFeed has an entire Stanley Cup playoffs page, with BuzzFeedy posts like "The Best Celebrity Moments With The Stanley Cup" and "16 Awesome Hockey Fan Signs."
Sponsored posts—"engaging, sharable content," as BuzzFeed CEO and founder Jonah Peretti puts it—seem like the wave of the future for online advertising. It's an update of the old magazine advertorial, and yes, it even happens on this site every once in a while. With direction (and money) from the NHL, BuzzFeed's copywriters craft something that looks for all the world like a regular post.