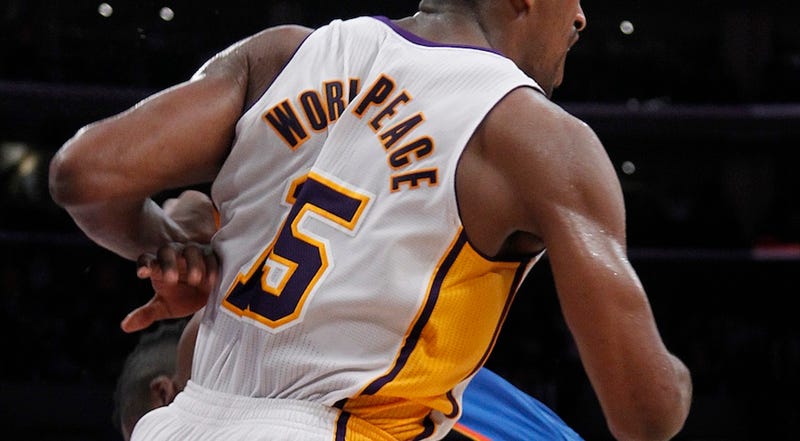 I was one of those Internet people who participated in the rebranding of Ron Artest when he arrived in L.A. a couple years ago. I wrote a sidebar to this Maxim article that branded Artest as the NBA's most lovable goofball, an article included bullshit quotes like this one from Phil Jackson:
"He's got a certain freshness, a certain naiveté—he doesn't seem like he's giving anything but the full truth of his being. There's no veneer around him." Jackson says that since coming to L.A., Artest has been fully focused. "His purpose has been to play basketball and do the things he wants to do for kids. It's big-hearted things. He understands that it's vulnerable to do that, but fans love him for that vulnerability."
Last night, Mr. Vulnerable planted an elbow into James Harden's dome. In Jackson's description, Artest is a kind of lovable retard, a gentle giant who lashes out because he's just so darn sensitive. He's so honest that he can't help but go around punching people! We should admire him for that!