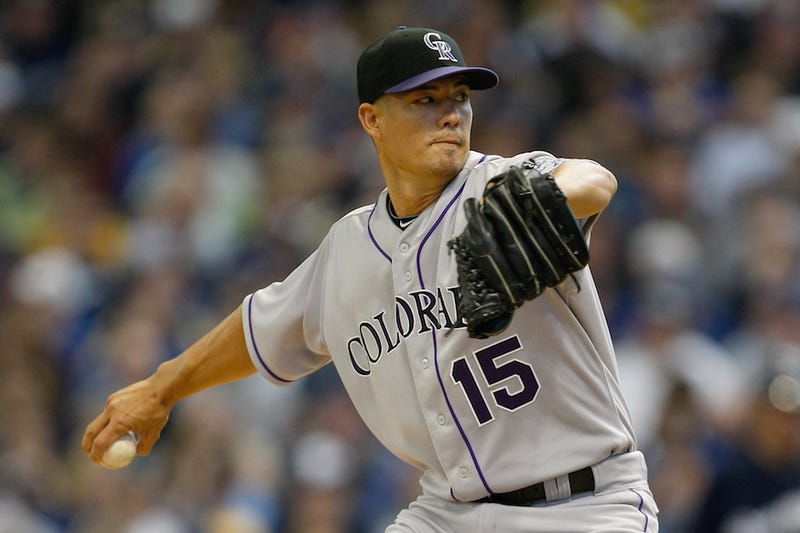 Jeremy Guthrie, who may have more in common with Arlo than previously thought, will "miss a couple starts" according to Rockies' manager Jim Tracy with some right AC joint pain.
Just a day before taking a 30 mile lap around the Denver area, Guthrie mangled his shoulder when he was riding his bicycle (which USA Today bizarrely namechecks as a Cannondale) to Coors Field when the chain popped, causing him to fall on his right (pitching) shoulder. For Guthrie the news is a bummer on two fronts. First, of course, he is missing work and that's never good (but not too bad since his preferred method of commuting is out the window). Second, he is an avid cyclist so he can't even blow off steam like he normally would.

I don't know Jeremy, maybe get yourself a fixie or something and just cruise along like all the other hipster hippies. It's safer than those fancy name brand bikes. Livestrong, Livelong.

Guthrie lands on 15-day DL after bike accident
[USA Today]