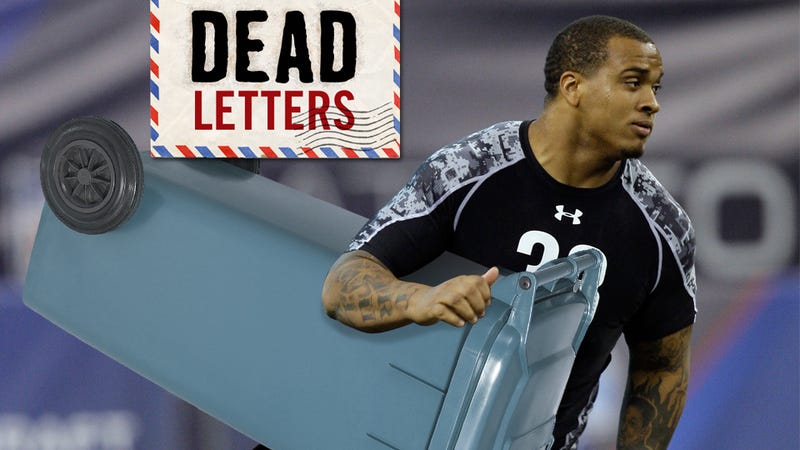 Welcome back to Dead Letters, the feature in which we reprint our favorite fan mail from throughout the week. It's like Deleted Scenes, but without all the scuzz money. We should take this moment to remind you that all emails to Deadspin and its editors are on the record unless otherwise specified. Now for your letters.
Subject: So, my bud is neighbors with Maurkice Pouncey and his trashcan went missing yesterday
From: [Redacted]
To: The Staff

He found it today in Maurkice's garage, next to the S550 Benz on some nice rims. He got it back, so yeah win one for the little guys.

Heh if you would maybe omit my name if this even makes your radar. God knows what kind of athlete dong and other sordid news you receive on a daily basis.

Lord knows you've seen more athlete dong than Kim Kardashian.

Thanks for keeping the site consistently high quality, it's really made my work days so much better for years.
Subject: Sean Newell is a fucking joke!