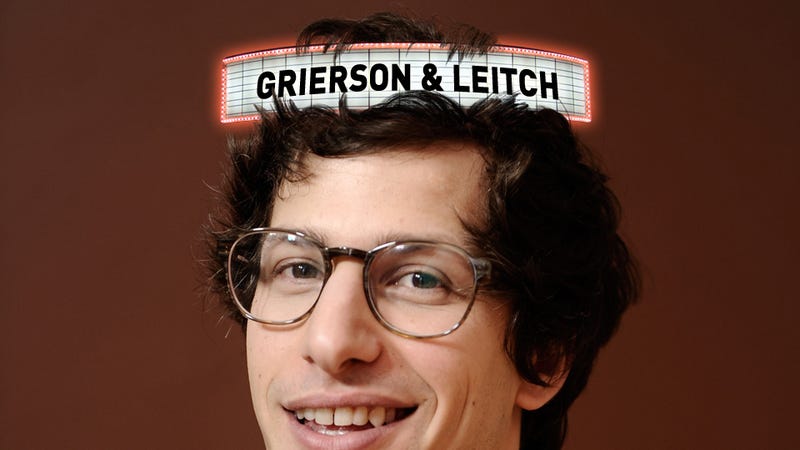 It was fitting how Andy Samberg decided to leave Saturday Night Live. His castmate Kristen Wiig's departure had been talked about for months, the anticipation heightened by her Bridesmaids success and Oscar nomination, and she was given an unprecedented sendoff on the season's final episode to reflect her impact on the show. Meanwhile, Samberg (whose own exit had been rumored for a while) simply had a spokeswoman make an announcement a few weeks after season's end without much hoopla. In fact, it generated less buzz than whether Jason Sudeikis would come back to SNL. Despite his popularity and long run on the show—he was a cast member for seven seasons—Samberg always seemed a bit on the periphery. Yes, his digital shorts made him a star, earning him Grammy nominations and an Emmy win, but he didn't dominate the show like Wiig and Sudeikis did. Samberg just stayed in his own little corner and did his thing.
Next week, he's going to be starring in his biggest film to date, That's My Boy, and no doubt his people are hoping it'll help launch his movie career in a way that, say, Hot Rod didn't. But assuming it's a hit—which is no given, considering this is Adam Sandler's first mainstream R-rated comedy—what kind of post-SNL film star is Samberg going to be? I decided to stack him up against some different models of former SNL cast member types to figure out which is the most likely scenario.
The Chris Farley
SNL Type: Giddy, larger-than-life force of nature.
Is It a Good Fit for Samberg? Not at all. With the possible exception of his Blizzard Man rapper character, Samberg doesn't do over-the-top all that well. (Even when he's impersonating Nicolas Cage, he avoids the sort of manic, berserk behavior others would jump all over.) Plus, he doesn't have the amiable sweetness or rotundity that made Farley the heir to his idol, fellow SNL alum John Belushi. Samberg is just never going to be able to play the big, dumb, lovable idiot like Farley was. Let's move on.
The Eddie Murphy
SNL Type: Dangerous live-wire.
Is It a Good Fit for Samberg? The digital shorts allowed Samberg to try on many different guises, but most of them were along the lines of goofballs and fools. It's notable that his biggest digital short hits with his comedic/musical team the Lonely Island (which includes Akiva Schaffer and Jorma Taccone) were "Lazy Sunday," "Dick in a Box," and "I'm on a Boat," which satirized hip-hop and R&B in dead-on but affectionate ways. Samberg could never be a Murphy, whose humor often butted up against social and racial faultlines, something SNL cast member Chris Rock would do as well. Of course, Murphy lost considerable edge as he became a Hollywood star, turning into that guy who shows up in really bad family comedies. Samberg has a better chance of becoming that Murphy than the one we all love.