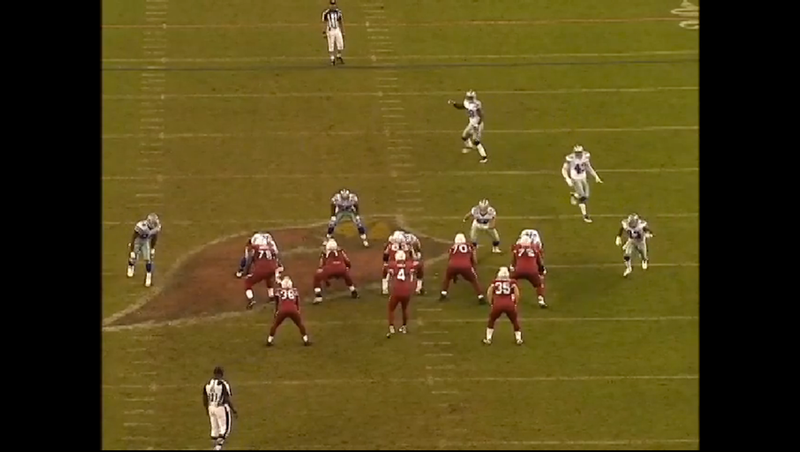 Rejoice, football dorks! The NFL evidently rolled out its Game Rewind 2012 today and announced that there'll be real full-game-length All-22 film in there. This is big.
For the vast majority of football fans, those who enjoy the games just fine with Cleatus the Hoppin' Fox Robot and Phil Simms's Appalachian intonation on short-I sounds, this won't make a difference. The public availability of All-22 film won't change the way broadcasters work, either, because many TV analysts have access to the private film. (Cris Collinsworth frequently—and endearingly—talks about all the film he's broken down.)
But here's what will change: We'll soon see a lot of hobbyists learning much more about how the game works and bringing that new knowledge to a broad audience, kind of like what Sebastian Pruiti and his kind did for NBA basketball.